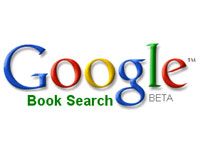 What could improve the widespread use of ebooks could also increase the perception that ebooks are not readable. Google is allowing its huge library of 1.5 million public domain books to be available on mobile phones, such as the iPhone and the T-Mobile G1.
Proponents say this is a step in the right direction but hardly the end of the line. More so, it's the beginning of a process where ebook reader, phone, computer, and even TV set will all be on the same device, possibly the same size as a Kindle is today – with a removable handset for the phone. But one of the main complaints about ebooks is that they're hard to read on a computer screen. Reading on the small screen of a cellphone – which is not built specifically for ebooks, unlike the Sony E-Reader, which has a "paper-like" quality – may not convert a lot of people into instant ebook fanciers.
…or it may, the jury's still out. Generally moves like this are a step forward in the evolution of ebooks as being more commonplace. Reading books on iPhones is certainly becoming more popular, proving ebooks' viability and market demand.  New software, such as Calibre and Stanza, are aimed at helping cross-platform usability.
Kindle on Cellphones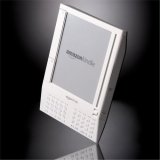 In addition to Google allowing its ebook library on cellphones, Amazon is now allowing Kindle ebooks on cellphones as well. This was met with more enthusiasm, as one of the greatest knocks against the Kindle is that users were required to buy the Kindle reader to buy Kindle ebooks. In response to this, some even whispered that Amazon was trying to monopolize the market.  That criticism is no longer valid, as Amazon is allowing Kindle books to be read on other devices – which should increase Amazon's reach into the ebook market, even as it cuts into sales of the reader.
If users are concerned about the size of files – Google's desktop Book Search consists of scanned images of books' pages, whereas the mobile library consists of scanned text. The remaining issue is not the size or number of ebooks, but the quality of the phone as a reading device. That Google and Amazon have taken these actions show that a hybrid phone/E-reader is not far away.