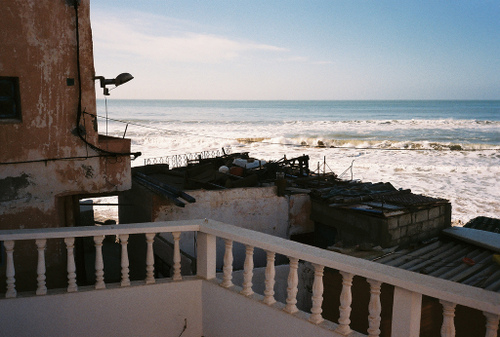 Blogger Andrew Sullivan is becoming one of the better, more high-profile advocates of print on demand publishing. With a readership of over 100,000 a day and being a possible meme-starter, his support of POD is important.  This is in line with Wil Wheaton publishing with Lulu – another well-known writer using the technology. In the past Sullivan has said about the state of publishing and print on demand:
My own view is that the publishing industry deserves to die in its current state. It never made economic sense to me; there are no real editors of books any more; the distribution network is archaic; the technology of publishing pathetic; and the rewards to authors largely impenetrable….

The future is obviously print-on-demand, and writers in the future will make their names first on the web. With e-distribution and e-books, writers will soon be able to put this incompetent and often philistine racket behind us. It couldn't happen too soon.
Now Andrew Sullivan is releasing a book using print on demand publishing – a photo book based on his series of "View from Your Window" photos, which are pictures taken by readers from their desks or homes. As a writer with The Atlantic and published works, there's no doubt he could find a publisher. But he's going straight to POD – without revealing which service. He says,
After nearly 3 years, and well over a thousand published, we've decided to compile all your best windows into a book. A photo book? In this economy? And didn't you call the publishing industry "one of the shallowest, dumbest and most archaic in the U.S" – two years ago? You bet, now more than ever. That's why we've decided to bypass the publishing houses altogether and experiment with print-on-demand. We're going to try to publish the book independently, through no established publishing house, as an experiment in blog-based, print-on-demand publishing.
He's still looking for entries, so you could be a part of the book.
Below is a list of locations we need the most (but feel free to send in views from any of the obscure reaches of the globe). Also, if you had e-mailed me a unique view from more than a year ago, please resend – in the largest file format you have.

Albania, Algeria, Bahamas, Bangladesh, Barbados, Belgium, Bolivia, Croatia, Czech Republic, Djibouti, Ecuador, Georgia, Greece, Guatemala, Honduras, Indonesia, Iran, Jamaica, Jordan, Kenya, Latvia, Lebanon, Liechtenstein, Lithuania, Luxembourg, Macedonia, Monaco, Mozambique, New Zealand, Nicaragua, Pakistan, Panama, Paraguay, Portugal, Qatar, Slovakia, Syria, Vatican, Venezuela, Zimbabwe

Also, we'd like to have more candidates from AR, ID, KS, MS, OK, RI, SD, WV, WI, and WY.

Send your photos to dailydish.email@gmail.com. Please title the e-mail "The View From My Window" and label the file City-State-TimeOfDay.jpg if within the US and City-Country-TimeOfDay.jpg if abroad.