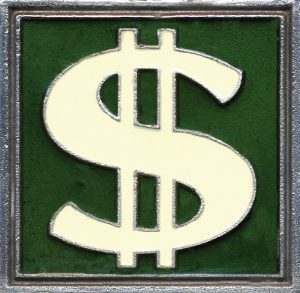 Spurred by a post (that was taken down) on the New Podler, there has been a debate about whether or not it's ethical for self-publishing review sites to charge authors for reviews.  I come down on the side of it being not that big a deal: so long as the reviews are honest and thorough and writers understand that payment is no guarantee of a good review, it doesn't seem like the worst practice.
That said, I've made a point of not charging for reviews because it just feels wrong.  I do charge though – for going up in the queue and being reviewed first, but you can choose to be put on the waiting list for reviews for no charge.  Anyone who reviews for the site is eligible for that payment if they review a book by an author who pays to go up in the queue.
Cheryl Gardner of Pod Peep is the most vocal proponent that reviewers should never charge and should be doing it for the love of reading, writing, and promoting self-publishing.  I'm not such a hardliner.  A reviewer at The New York Times is getting paid by the newspaper to write a review.  I do a lot of fiction writing and writing for the web that I don't get paid for.  I spend hours upon hours writing and promoting this site.  I enjoy it and do it for the love of promoting self-publishing, but I can't feed my child on love.  I know "I've got a kid to feed" can justify anything, but I don't think charging for reviews automatically compromises the integrity of the site.
An argument could be made that because self-published authors are paying to publish, it's a different type of system, and writers understand that paying for reviews is part of the investment.  A problem arises because self-published writers may be under the impression that reviews are much more useful than they are.  They may believe the investment is worthwhile – pay for a review, make the money back in book sales.  But writers need to understand that it's more than likely that a review – even a glowing review – is not automatically going to generate sales.  Still, I do believe there's value in a review beyond book sales.  Even the ego boost is some sort of payment, as is criticism, as an author can learn mistakes he or she has made.  The author can use the review in promotional material that could help when drafting query letters.  Sales aren't the only barometer of a review's worth, so a reviewer is providing a useful service – if the review is well-written and honest.  There are pay-for-review sites that don't fit that model, but I'm not going to name names.
Pay to Play
Pay to play isn't unique to publishing, and it's becoming an increased part of the art world, given how difficult it is to make a living in this economy.  The theatre has a growing issue with pay to play, as the theatre is even less lucrative than publishing:
In addition to the very poor financial terms that playwrights already must endure, many legitimate professional theatres (and countless amateur and semiprofessional ones), as well as reputable play development organizations and playwriting contests, are now actually charging playwrights for the privilege of reading their plays. Peruse any call for unagented play submissions (and even some agented ones) and you'll see requirements for "submission fees," "processing fees," "reading fees," "donations," etc. These fees can be as low as $5 per play for small theatres and playwriting contests, to as high as $30 per submission to the internationally renowned New York Fringe Festival and even $35 per submission to the highly prestigious Eugene O'Neill Theatre Conference (the US' most highly respected venue for developing new plays; the latter two organizations also require participating playwrights to agree to significant subsidiary-rights grabs). Submission fees upwards of $50 or even $75 have been reported.
There are rock clubs that charge bands to play as well.  Some see this as a matter of paying dues (literally).  It's annoying, but it's not inherently unethical.   The fact that money is changing hands does not mean that artists are being taken for a ride – if they understand what they're getting by paying and if they have other options available.  In the old days of the self-publishing review blogosphere, there were only a handful of sites, now writers have many more options.  It may depend, in some regard, on how much a reviewer is charging.  Kirkus Discoveries, which charges as high as $550 for an expedited review and $400 for a normal review, does seem unethically high.
Taking Advantage of Authors
It's up to the writer, to some degree, to understand the value of what they're paying for.  So often, you read people chiding the self-publishing industry for "taking advantage" of authors.  As if authors are led to believe that self-publishing is as easy a route to selling books as traditional publishing.  You see this in posts criticizing the positive articles in Time or the NY Times about self-publishing success stories.  The criticism is that authors will think that because some writers have been overwhelmingly successful with self-publishing that they will as well.
This makes about as much sense as an author looking at Dan Brown's sales figures and thinking: well if he did it, so can I.  Frankly, if a person goes into self-publishing with the idea that they're going to become a bestseller, they haven't done their research.  I don't think writers are that feeble-minded and gullible.  When is running your own business ever easy?  I should think that authors understand that reviews on a website are not going to lead to overnight success.  Regardless, it's still fun to be written about and to see a book treated seriously.  For some, that may be worth the investment.
Still, I don't charge for every review because I don't think it's right to make it compulsory if the writer can't afford it.  Every writer should have access.  But if a writer's able to afford moving up in the queue and understands this is no guarantee of a good review, this doesn't seem like too controversial a policy.