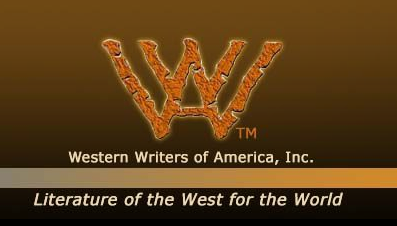 That's a headline we'll be seeing more of in the future.  The barrier erected by agents on behalf of publishers has come back to haunt them.  In this instance we are talking about Carol Buchanan's historical thriller God's Thunderbolt: The Vigilantes of Montana which has already been reviewed by SPR.  It just won the 2009 Spur Award for Best New Novel.  Here is what Carol said on her most recent blog entry on Amazon.com:
God's Thunderbolt: The Vigilantes of Montana" has been given the 2009 Spur Award for Best First Novel. The Spur Award is given by the Western Writers of America in sixteen categories. "Since 1953, the Western Writers of America has promoted and honored the best in Western Literature with the annual Spur Awards, selected by panels of judges. Awards, for material published last year, are given for works whose inspirations, image and literary excellence best represent the reality and spirit of the American West."

I am amazed, delighted, and extremely honored.

Thank you to everyone who has read the book and especially to those who have taken the time to post a reader's review. You keep us writers going when we're not basking in the glow of a major award like the Spur.
This begs the question, where was Amazon.com?  Carol's book is produced by BookSurge, which they own, and they are the only easily accessible source for most of the nation.  Carol has done a few book events in her native Montana, but, like most first novelists, she has had to do her own promotion.  Still, a bookstore is supposed to sell books, and, until she posted that blog entry, there was no mention of it at either the Amazon.com page for the book or BookSurge itself.
And it can't be found at any of the big chains.  Perhaps at Hastings Entertainment where she has done a few signings.  But everyone should buy and read this book, because it is a very good example of how a single author can prevail against the "no self-published books" prejudices that permeate the culture right now.
At least one major publisher in New York has stopped taking submissions of any kind because of the economic crisis.  The feedback from the agents appointed to guard the walls of the industry castle says that fiction, in particular, is not wanted, especially from those without a track record. That means what? We're on our own?  Nothing new about that, but there is going to be a gaping hole in the product pipeline in 12 to 18 months, which we can fill.
Awards are important, and these days most take submissions directly from authors.  Why?  Because the publishers can't be bothered and don't want to spend the very minor amounts for postage, extra copies and entry fees.  Well, folks, you can't win if you don't enter.  Just like any other lottery.  Let me put it another way: if you don't think your work is  potentially award-winning, why are you publishing it?
Willa Cather, who is mostly "assigned reading" these days, won the Pulitzer Prize for self-published fiction about a hundred years ago.
We are unfortunately in an era where "nobody reads".  That seems to include New York publishers, who never had a chance to read "God's Thunderbolt" because their appointed gatekeepers turned it down.