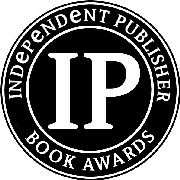 The IPPY Awards are in and a number of self-published titles have been included:
5. Popular Fiction
Gold (tie): The Dyodyne Experiment, by James Doulgeris and V. Michael Santoro (Synergy Books – A Book Pros imprint that costs $8000 to publish with advanced PR and distribution) and Peak Experience, by Bud Connell (ARC Publishers – the writer's imprint, not ARC Publications out of the UK)
Silver (tie): A Plague of Scoundrels, by Jon Cory (Komenar Publishing – not s-p) and Do The Math: A Novel of the Inevitable, by Philip B. Persinger (iUniverse)
9. Juvenile/Young Adult Fiction
Silver (tie): alone boy, by Bradley Huff (Booksurge) and Run Like Jäger, by Karen Bass (Coteau Books – not s-p)
11. Historical/Military Fiction
Gold (tie): Katherine's Wish, by Linda Lappin (Wordcraft of Oregon – not s-p) and The Confederate War Bonnet, by Jack Shakely (iUniverse)
16. Religious Fiction
Gold: The 6th Seal, by J.M. Emanuel (Booksurge)
Bronze (tie): Passport, by Christopher Blunt (Pelican Crossing Press – not s-p) and One Fine Season, by Michael Sheehan (Authorhouse)
18. True Crime
Gold: The Predator Next Door, by Darlene Ellison (hta Books) – to be reviewed soon on SPR
Silver: Luggage by Kroger, by Gary Taylor (iUniverse) – reviewed on SPR
And many others. Congrats to the winners!