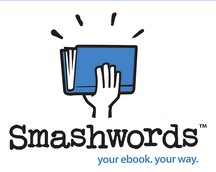 The new publishing paradigm continues to grow.  Smashwords, which is one of the best places for self-publishers to sell ebooks – as well as convert an ebook to a number of different formats – now has a platform for publishers with multiple titles.
Smashwords helps book publishers make the transition to ebooks, and offers an attractive alternative to traditional online retail outlets because it pays publishers 85 percent the net proceeds from sales of their titles. Ebooks are sold to customers DRM-free and multi-format, making them readable on any e-reading device…

The Smashwords service is free to publishers. Each publisher is provided a custom-branded online bookstore, and can list an unlimited number of ebook titles from an unlimited number of authors. Publishers gain access to numerous free promotion and selling tools offered by Smashwords, including the popular Smashwords Coupon Generator which makes it easy to run creative promotions across online social networks, blogs and web sites.

Meanwhile, Scribd, a document sharing site that could be used for ebooks, now lists pay content.  It is a kind of competitor for Smashwords, but for self-publishers it means another platform to reach an audience.
Document-sharing site Scribd will begin beta tests of an e-commerce platform today in an effort to tap into publishers' increasing interest in charging consumers directly for digital content….

Publishers will set prices: Unlike Amazon's revenue-share model, which typically takes as much as a 70 percent split of the revenue from some content providers, the new Scribd Store will let content owners keep 80 percent of the revenue from purchases of their works, said Tammy Nam, Scribd's VP-content and marketing, in an interview with paidContent. Authors and publishers in the Scribd Store will also be able to set their own prices and DRM options.