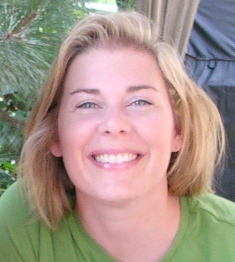 Self-Publishing Review: What is jexbo and why did you start it?  Are you an author yourself?
Jill Exler: Formed in 2007, jexbo™ is a website at www.jexbo.com that gives self-published authors the ability to reach new customers online for less than $1.00 per month and sell their books (jexbo receives 5% of whatever the author sells).
Readers can buy books and find unique, self-published works in various categories. And self-published authors have the ability to control the sales process, communicate directly with customers and customize a Web page for marketing purposes at no additional cost.
I started jexbo because I wrote a children's book and planned to self-publish it. But then, out of the blue, my husband was transferred to Europe.
There are a number of things a self-published author can do to promote their book themselves when they're living in their target market. They can contact the local paper and possibly have an article about their book included in a news story or review. Or authors can talk to local bookstore owners about having a book-signing event or selling copies of their book on a regular basis.
Unfortunately, it was impossible for me to do these activities from Germany so I had to explore online options. And none of the sites I found was a good fit.
Either they were too expensive, took what I considered a high percentage of the profit, or they didn't focus on selling books, and I worried it would be too hard for readers to find me.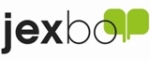 SPR: How did you get a site like this up and running.  Do you have investors behind the site and a team of designers?  Curious about what kind of undertaking it is to run a site like this.
JE: I found a website I admired where people could buy and sell things themselves. Then, I got in touch with the Web developers who created it, and they pointed me to a company that initially helped set up jexbo.  Now, I use a German developer because we're in the same time zone, and I am able to contact them during my normal work hours.
That was just part of setting up the company. I also had to register articles of incorporation, file for a certificate of an assumed name, get a legal operating agreement, open a merchant bank account to be able to accept credit cards, meet with lawyers to draw up the necessary legal documents, and find a publicist to help spread the word about jexbo.
I was fortunate to be able to start jexbo with savings so I don't have any investors. And I hired a company to design a logo for jexbo. Then, from several options they created, I chose the logo you now see on the site.  The current homepage is from a concept my Web developer and I designed working together.
SPR: How does the site work: do you fulfill orders, or do authors send out a book once a purchase has been made?
JE: Once someone purchases a copy of a book, the author gets an email from jexbo with the buyer's name, e-mail and mailing address.  Then the author can send the book to the buyer directly.
SPR: How many authors currently use the site?
JE: Right now, about 65 authors have books listed on jexbo.  They have the option of having their listing active or inactive, so not all of the books are available all the time.
Inactive books are not charged the 99¢ per month listing fee, which makes it convenient for the authors if they will not be able to ship their books to buyers for a certain time.
For instance, if an author goes on vacation, they don't have to delete their book and re-list it when they get back.
SPR: The site says that authors can "talk directly to customers."  What does this mean?
JE: Once a buyer has purchased a copy of a book, the author gets an e-mail from jexbo with the buyer's contact information. The author can then directly contact the buyer about the purchase.
For example, if the buyer would like an autographed copy of the book, or maybe the seller only ships books twice a month, they will be able to let each other know.
This process also gives authors the opportunity to ask for feedback about their books and start a dialogue with the readers. If you're purchasing books through a middle source, these options are not available.

SPR: What makes jexbo different from other listing services online, like AuthorsBookshop and Smashwords?
JE: Both AuthorsBookshop and Smashwords are new ways to sell books online, but they differ from jexbo in several ways. AuthorsBookshop lists the book for the author for a $20 start-up fee, and then it ships the books to the buyers with a $4 per book charge.
On jexbo, the author lists the book himself or herself for just 99¢ per month. That's almost a $20 savings and equal to more than 20 months to list the book on jexbo! Also, the author ships the book directly to the buyer and jexbo only receives 5% of each book sold.
Smashwords is a site for e-books only, whereas jexbo helps authors sell e-books and standard, printed copies, both hard- and soft-bound.  It's free to list an e-book on Smashwords, but they take 15% of the sales price.
SPR: What's your biggest sale on jexbo, and why do you think that titles been most effective?  Is jexbo mainly an effective sales engine for non-fiction, fiction or both?
JE: Many of the books on jexbo sell at about the same rate, and I'm still waiting for a book listed on jexbo to become a big, best-seller. There isn't one particular category that sells more than another category.
SPR: What do you recommend to authors to help sell more of their work on the jexbo site?  How are you promoting the site itself?
JE: I recommend authors print out the free bookmarks available once they list a book on jexbo. They can pass these out or post them to promote that they have a book, and where it can be purchased. This helps the author, and it helps direct readers to the site where they can find other books by other self-published authors.
Currently, I have a publicist promoting jexbo on a daily basis. Plus, I talk about books on Twitter and Facebook, and I have a Google Adwords campaign running.
Often, I do newspaper and radio interviews and I send out monthly press releases. Also, I provide valuable information on self-publishing via my free newsletter at www.jexbo.com and my blogs at www.jexbo.blogspot.com and Pink Magazine.
Plus, I use affiliates to bring traffic to the site, and I actively search for possible readers looking for unique books.
SPR: What's your feeling about self-publishing in general? Your site definitely fills a niche and self-publishing seems to be growing and gaining respect.  What do you see as self-publishing's future and how will jexbo be a part of that?
JE: Self-publishing is a great way for authors to get their books published, and I am passionate about helping them reach as many readers as possible. I see self-publishing booming for many reasons. First, the books produced are becoming more polished as many self-publishers include some editorial services. Plus, self-published authors have more control over the book selling and marketing process.
Second, people who have spent years saying they have a book inside them now have a number of options to get it published. And third, in this economy with people losing jobs, they suddenly have the time to write.
SPR: The service is currently in beta.  What features do you see being added to the site in the coming months/years?
JE: Right now, there are some cosmetic features being tested, but upcoming features include podcasts, videos and online forums so writers can communicate with each other and share portions of their books for reviews and comments.
Also, I received an e-mail from an author who suggested editable features for the free bookmarks so the authors can add their own blurbs. I thought this was a great idea, and we're going to put that onto the list of upcoming features.
Over time, we want to make jexbo the site for self-published authors to find all the information they need to successfully market and sell their books online.
SPR: Finally, what's the origin of the name?
JE: jexbo is a mix of my name, Jill Exler, and books:  JillEXlerBOoks.
SPR: Thanks, Jill.  Good luck with the site.