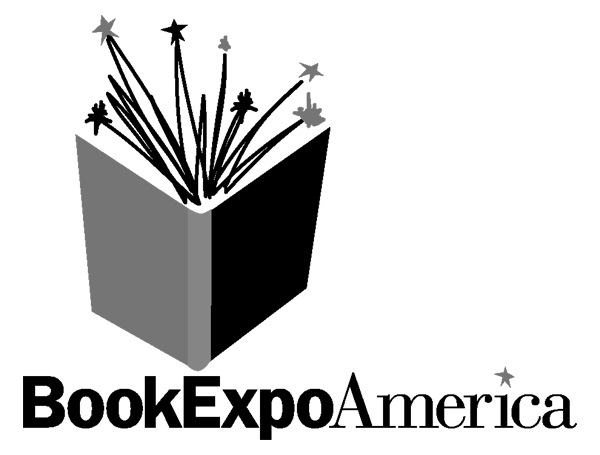 Book Expo America has come and gone and the mood you come away with is that publishing in a state of limbo.  A lot of talk of how publishing is changing, but no clear answer about where it's going to go.  In fact, the panels about publishing's future were not as well attended as the panels lamenting publishing's problems.  In other words, people are still sifting through the problems of the old paradigm without necessarily embracing the future.  The L.A. Times Jacket Copy had this report:
Starting at 2:30 p.m., two visionaries shared their ideas of a new kind of publishing company, a publishing company for the future. No more gatekeeping, said Richard Nash and Dedi Felman. Instead, they see an open community of writers and readers. A fascinating set of possible practices were put together in an intriguing way by two smart industry veterans. But at 2:55 p.m., as the presentation moved toward its midway, pre-Q&A point, the room steadily began to empty out.

In the ballroom next door, starting at 3 p.m., Tina Brown hosted a panel of the heads of the major publishing houses. The heavyweights: Brian Murray, president and chief executive of HarperCollins Publishers Worldwide; Carolyn Reidy, president and chief executive of Simon & Schuster Inc.; John Sargent, president and chief executive, Macmillan; and David Steinberger, president and chief executive, Perseus Books Group. The room was three times as big. And there wasn't a free seat in the house.

It is tempting at an enormous, industry-wide conference like BEA to try to read the tea leaves in the detritus of its stale meeting rooms. And if I were to give into temptation, I would say that those who picked up and left the talk about a vision for the future — to hear the powerful lament the troubles of the present — made the wrong choice.
About a panel regarding the future of book reviewing:
The conversation evolved into more of an analysis of the lay of the reviewing land, which was a recitation of the obvious. More and more bloggers are weighing in on books while mainstream media are laying off writers and cutting back on space. What they were describing, though they didn't say it in so many words, is that book reviewing is at its Big Bang moment. The explosion has happened (we'll skip the obvious "Million Little Pieces" joke) and now from the dust new systems are forming — but no one can say for sure what the new universe will look like.
So, all in all, the future of book publishing can be summed up in one word: uncertainty.  Put another way, publishers are delaying the inevitable.  I heard a report (from Amy Edelman of Indie Reader) about the response to setting up a panel about self-publishing at BEA: Not this year, she was told, people don't yet want to deal with that topic in the mainstream – but next year the subject will no longer be taboo.  That self-publishing is a significant part of the overall fabric of publishing is inescapable, but it's taking a fair amount of time for the publishing community at large to want to admit the obvious.  In 2009, there's a sense of "wait and see," without diving headlong into new models of publishing – while watching some companies take baby steps into a new model of publishing.  People are still holding onto the hope that the past models of publishing will continue with the same degree of success, even if the current state of publishing suggests otherwise.