One thing that puzzles me about the criticism that any type of self-publishing is a kind of vanity publishing is the fact that vanity is actually rewarded in so many corners of our culture. Here's a small taste of the insanity that passes for mainstream American culture:
Perhaps I am shooting fish in a barrel by pointing out the vapidity that is the heart of celebrity culture, but that you see there? That's vanity. A writer trying to get the word out by publishing his book that (maybe) will be read by 100 people is not vanity. It's hope. It's putting something out into the world knowing that it's probably not going to get a lot of takers.
In the old days vanity publishing was considered vain because it was much easier to get published. There were fewer writers writing and publishers didn't care if the first book wasn't immediately successful – it was about cultivating talent. So if a writer paid to put out his own book, the quality might have been more questionable. I guess the argument is that if the guy's willing to shell out his own money, he must be really self-important to "waste" money in a medium that won't be widely distributed.  Still, the guy finished a book. He wants to see the book between covers. That doesn't seem like vanity to me – it seems logical. If the book's bad, so what? The writer's accomplished what he set out to do. Then he can get to work and write another one.
The reason that cheaper self-publishing like Lulu isn't considered as vain is because a writer isn't putting his own money on the line.  It's more like "free" expression.  Which doesn't exactly make sense – because if a writer is going to publish the right way with Lulu he'll pay for an editor, book cover designer, marketing materials, and so on.  It's still money coming out of the writer's pocket.  So at the risk of shooting myself in the foot: today's self-publishing is still vanity publishing.  I just don't think that matters.
Writing as Vanity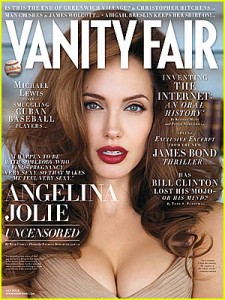 There's an argument that the self-published writers are so vain that they won't even allow their books to go through the system and be criticized or rejected.  They're thin-skinned.  But vanity publishing usually applies to someone who's sent out a book that was rejected and then published the book anyway.  This seems puzzling to me: why shouldn't this be the author's own decision to make?  Unless the book has been submitted to every possibly publishing house (thousands of them) then submitting the book to a handful of editors comprises only a fraction of the potential responses.  And a small group of editors (or agents) who initially rejected the book shouldn't have so much power to decide what should be in print and what shouldn't.
An argument could also be made that all writing is vanity – it takes a vain person to think that a stranger should devote hours to reading your literary output – but that's way too cynical.  There's also an argument that says it's more vain to think you deserve that someone else pay your way, rather than paying it out of your own pocket, putting only your own bank account on the line.  But that's too cynical as well.  Patrons of the arts are fine, and writers earn their payment.
Plainly, I think the word vanity is totally misused when it comes to writing. Vanity is for someone who is totally superficial – someone who thinks that outward appearance matters more than talent. Whatever level of artistry there may be in a self-published book, it's still the product of someone's mind. Perhaps the process of writing a memoir in which you paint yourself as heroic is a type of vanity – but someone writing a standard work of fiction isn't vanity, it's a product of interior self-expression – i.e. non-superficial.  Nor is the process of publication superficial – it's an extension of the writing process.
So I would make the argument that not only does vanity publishing not exist today – a time when more and more good books are being rejected by the traditional system, no matter the quality – but vanity publishing has never existed. I'm not talking about the method of production, or the cost involved. Most often the term "vanity publishing" is used as a pejorative for people who are releasing work they shouldn't be releasing.  There's nothing vain about wanting someone to read what you write.
In a culture where the truly vain are rewarded with fame and wealth, it really seems like people have the wrong targets. Writing isn't a vain person's game. It's too isolating, too personal. There are only a handful of writer-celebrities and they have nothing on Paris Hilton. So lay off the writers who release their own work by targeting them as vain. They're not. They're actually the opposite: acknowledged and read by a few number of people. That takes a fair amount of humility, not vanity.