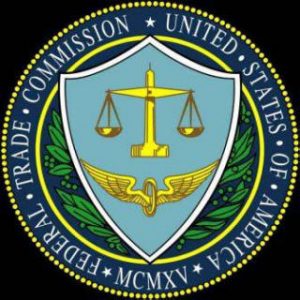 This is not self-publishing related…or maybe it is.  Because it's a case of the government meddling in the affairs of new media and getting it entirely wrong.  Yesterday, the FTC revealed guidelines about how bloggers need to reveal how they're paid for content. On the surface this makes sense because a product review blogger should reveal if he's being paid by the manufacturer to write a review.  The problem with the FTC guidelines is this applies to all types of reviewers, including book bloggers, not just unscrupulous make-money-online types.
From the Edrants interview with the FTC's Richard Cleland:
In the case of books, Cleland saw no problem with a blogger receiving a book, provided there wasn't a linked advertisement to buy the book and that the blogger did not keep the book after he had finished reviewing it. Keeping the book would, from Cleland's standpoint, count as "compensation" and require a disclosure.
It's so incredibly stupid, it makes me sad.  But it's also so incredibly stupid that the policy can't stand.  Amazon will likely be upset that blogs all over the web will start taking down affiliate links.  It's a law written by someone who has absolutely no idea how the web works.  Affiliate marketing is one of the business models of the web.  Yes, it's different than paid ad space, but that's because the web is a different animal.
Yet it's not so different that websites should be treated by such a different standard. The FTC guidelines were designed to make bloggers accountable like traditional print outlets, but it's making bloggers out to be a totally different entity.  As if there's an inherent difference in a writer or publicist sending out a book to a newspaper or to a blog.  There's no difference.  The blogger hasn't suddenly been bribed to write a review just because they've been sent a book.
So: someone happens to click on an affiliate link and buys a book.  How is this a kickback to the reviewer?  It's a totally arbitrary process that may or may not happen.  It's nowhere near the same thing as direct payment.
Also within these guidelines is the fact that the FTC trusts a paid review structure more than unpaid (i.e. old media more than new media).  By the FTC's logic, if money is changing hands, this negates the conflict of interest of sending out a book, so long as the reviewer is being paid by someone other than the manufacturer.  Again, new media requires a new model.  Payment from an editor does not make a writer more legitimate.
Cleland insisted that when a publisher sends a book to a blogger, there is the expectation of a good review. I informed him that this was not always the case and observed that some bloggers often receive 20 to 50 books a week. In such cases, the publisher hopes for a review, good or bad. Cleland didn't see it that way.

"If a blogger received enough books," said Cleland, "he could open up a used bookstore."

Cleland said that a disclosure was necessary when it came to an individual blogger, particularly one who is laboring for free. A paid reviewer was in the clear because money was transferred from an institution to the reviewer, and the reviewer was obligated to dispense with the product. I wondered if Cleland was aware of how many paid reviewers held onto their swag.

"I expect that when I read my local newspaper, I may expect that the reviewer got paid," said Cleland. "His job is to be paid to do reviews. Your economic model is the advertising on the side."
Yes, the economic model is different, but the web is different than print. So a lit blogger can sell used books at a bookstore – really, so what?  Once a book has been sent to me, that's ownership, I should be able to do with it as I please. There is no implication of writing a good review when a book/CD/mp3 is sent to a blog reviewer.  I mean, really?  All review sites are set up with the purpose of writing good reviews?  It's absurd.
The irony is these guidelines are going to screw up traditional media.com's who are already struggling with ways to bring in revenue.  These guidelines make it that much harder.  On the bright side, "Cleland did concede that the FTC was still in the process of working out the kinks as it began to implement the guidelines." Maybe the entire plan is a kink.
It's kind of tragic that the FTC could be this wrongheaded, which will totally transform how blogging works.  Yes, there are unscrupulous marketers who write glowing reviews of products for payment.  But this has nothing to do with a great many review sites and how they operate.  It's like arresting a j-walker for theft.  Actually, scratch that: not disclosing that book was sent to you or putting up an affiliate link isn't even j-walking – it's walking on the sidewalk.