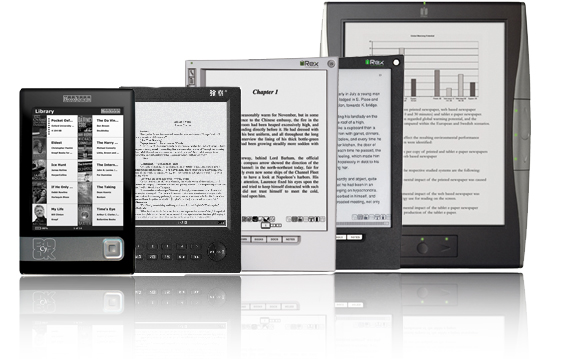 A confession: ebooks are totally mystifying to me.  I may run this site and the future success of self-publishing rests on how much ebooks saturate the market, but I'm not a tech-head whatsoever. I don't buy the latest gadgets or even follow the news that religiously – because a new gadget comes every third minute, and who can afford to shell out another $300 for the latest thing? I have a Sony ereader, but it's not my first choice when it comes to reading. This may put me in a better position to talk about how incredibly and unnecessarily difficult it is to navigate the world of ebooks.
Currently, I've been getting the ebook of my novel together – primping it for Smashwords, Kindle and elsewhere.  I tried to format for Smashwords myself using Smashwords helpful but complicated Style Guide but eventually gave up and hired Moriah Jovan @ B10 Mediaworx to do it for me – something I heartily recommend.  $45 to strip a Word doc of all the issues that can be problematic for a multiple of different formats, while retaining indents for paragraphs, and other necessary formatting. The resulting book is here (plug).
We had a time of it, though, because the epub file wasn't revealing the italics – which isn't just a formatting problem, but an actual content problem.  Italics can change the entire meaning. Turns out – after many emails sent back and forth – that the desktop version of Stanza does not work as well as the iPhone app, which actually does reveal italics in the epub file.  One example of the many possible ways that ebook formatting can go awry.
Moriah Jovan wrote this bit of info about providing different formats of her own novels:
I go through six stages of getting an e-book ready in multiple formats:

1. PDF (Just the version I send to Lightning source, except I have to tweak the copyright page to reflect that it's the ebook version w/ different ISBN.) That goes on Scribd.

2. EPUB, HTML, IMP, MOBI, LIT: I have to prepare the XHTML body, but then I have to do the individual style sheets because each format will honor different things and completely ignore others.

3. To do EPUB, I use Sigil. To do IMP, I use eBook Technologies. To do MOBI, I use Mobipocket Creator. To do LIT, I use Overdrive ReaderWorks.

4. I upload the MOBI file to Amazon's Kindle. Uploading the RTF/DOC is a waste of time.

5. PDB for eReader. This has a funky sorta WYSIWYG program that's…well, funky.

6. Smashwords, which is a stripped-down manuscript version and is a PITA to do.
Chances are most writers do not want to hassle with the above. Smashwords is great, but the ebooks are so stripped down that they leave something to be desired. I spent a long time designing the interior of my book – choosing fonts and font-sizes, etc. – only to have to delete all of that when creating the ebook. Given that people already chide ebooks for being a pale comparison to printed books, having an ebook be so different from the printed text is going to slow down converts to the platform.
Mike Cane, ebook guru, has a post titled, Apple Will Break Open The Digital Book Floodgates, about how Apple is creating a digital platform for creating ebooks that doesn't require any advanced programming. He sums up:
All of this is the fatal stake in the heart of ePub and all eInk devices.

Because once people see digital books, they won't settle for tarted-up text files.

If you're a writer who has been sitting impatiently, thinking the digital book movement has been passing you by due to its expense and complexity, your day is coming. Get your plans together to bring them into creation.
Good news, but once again this is about the future, not the present, and until there is a universal format making it easier to both create and download ebooks, the e-revolution is going to be on hold. The future of self-publishing pretty much rests on how the ebook market explodes – it will happen, given the rate it's expanding, but the number of ebook options currently out there is cumbersome and slowing down its progress.
The competition between ereaders isn't much better. News yesterday was that Barnes & Noble is being sued by a rival ereader designer because B&N's Nook allegedly stole their design. Still, a lot to be thankful for. Not too long ago, ebooks were a laughing stock, now ereaders are being hocked by Peyton Manning and Justin Timberlake:
All right, so ebooks aren't a total disaster, it's actually a really exciting time. But "disaster" makes a more exciting headline. The competition between ereaders to outdo each other is great, but they still need adopt a central platform – like mp3 – or many people are going to be too confused to bother.  I'm just impatient for all this to get sorted out…which it will. And maybe impatience is one of the signatures of self-publishers.