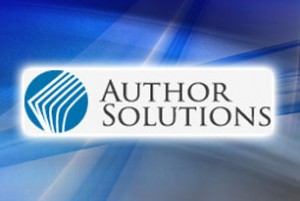 As a reaction to the brouhaha over Author Solutions' partnership with Harlequin, Author Solutions CEO, Kevin Weiss, put together this video to address the literary guilds that took issue with the partnership: the Romance Writers of America (RWA), Mystery Writers of America (MWA), and the Science Fiction & Fantasy Writers of America (SFWA).
From the press release,
In response to ASI's announcements of partnerships with traditional publishers, the three writer's guilds led a campaign to discredit the publishers involved in creating these groundbreaking opportunities, even going so far as to de-list one as a qualified publisher. Weiss believes the guilds may not fully understand the role self-publishing can play in expanding options for writers and consumers while at the same time providing benefits to traditional publishers who are in the midst of tremendous upheaval.
Personally, I find this is to be good news because the anger over the Harlequin partnership wasn't just because Author Solutions is a vanity company, but a reaction to the encroaching presence of self-publishing in general. Though people said their main concern was that AuthorHouse, et al. are a rip-off, this was not entirely the case. In the terms and conditions of the MWA it states (emphasis added):
The publisher, within the past five years, may not have charged a fee to consider, read, submit, or comment on manuscripts; nor may the publisher, or any of the executives or editors under its employ, have offered authors self-publishing services.
As I wrote about the mess:
Even if, say, a publisher paired up with Lightning Source so writers could retain rights and get more profit for each book sold, a group like the MWA could still say that the publisher is offering "self-publishing services," which would violate their terms. So this isn't about vanity publishing at all, but self-publishing in general.
This needs to get sorted out, as self-publishing is growing and these partnerships make some sense.  Though Author Solutions companies are not ideal when it comes to releasing a book, they're not necessarily the total rip-off they're sometimes portrayed to be, as it can sometimes be cheaper to order a $400 package than to order services individually.  Even if the cost is even, it's more convenient, and for many authors who don't want to take on all the responsibilities of being a true self-publisher, a subsidy service can be useful.
Author Solutions has a long way to go to improve customer service and the quality of the product, but an Author Solutions-published book shouldn't be rejected outright because it's not a good deal for writers.  As self-publishing continues to grow, and traditional publishing continues to narrow, more writers are going to need this outlet, and giving them the option is not automatically a way of stealing their money.
Basically, self-publishing and traditional publishing need to co-exist and the merging of the two shouldn't be so controversial, so maybe this ploy by Kevin Weiss will work.