Two recent discoveries that illustrate the shifting landscape in publishing.
First, Yudu, which comes from a press release, but still interesting:
A shortcoming of all eReader platforms, including Apple's iPad, is their inability to process Flash, a multimedia platform commonly used for web sites, digital magazines and other interactive media. Because Flash is the basis for the page-turning technology used by most digital publishing solutions, this meant that page-turning digital publications such as eMagazines, eCatalogs and many types of eBooks were difficult to port to these devices. Publishers had two choices: format content separately for each individual mobile or eReader platform, or publish one standard mobile version that would simply stretch or contract to fit different screen sizes – resulting in poor image quality.

YUDU's cross-platform solution utilises fixed-page layouts as well as "rich view" capability, which means that content automatically reflows and adapts to fit the size of each device, resulting in a much higher quality reading experience. Beginning today, YUDU Pro customers can purchase branded iPad/iPhone apps built by YUDU. They then need only to upload their master .pdf file to YUDU to easily self-publish the highest quality web, iPhone and iPad publications. YUDU also offers a bureau service for those who don't wish to self-publish.

A digital publishing platform that enables users to transform one source file into a format that's readable via many channels would help exponentially expand the reach of digital content.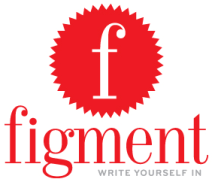 Secondly, Figment, which is currently just a Facebook page and placeholder website.  Most definitely in its infancy, but it hopes to mimic the Japanese cell phone novel phenomenon in the U.S.:
Figment is devoted to making fiction available to anyone with access to a mobile phone. The goal is to provide a simple, beautifully designed platform for writing and reading that will particularly appeal to young adults. A vibrant young-adult literary community already exists, but it is diffuse and hampered by the hierarchical structure of traditional publishing. Figment will revolutionize that, becoming a community gathering place and a forum for the creativity, spontaneity, and originality of our users. Figment is founded on the belief that literary talent can be discovered anywhere. And that great literature can take many different forms. Who knows? The girl sitting next to you on the subway, typing madly into her cell phone, might just be the next Jane Austen.
What's interesting about this is that it is addressing self-publishing tech towards younger people. It's the younger generation that will make current stigma about self-publishing obsolete, as people who have grown up knowing nothing but the internet will see self-publishing as a just another way of using the web.