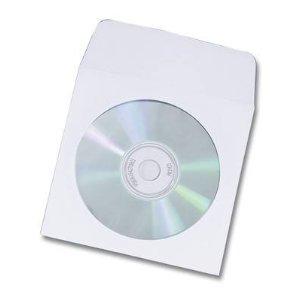 So a CD-ROM version of my novel showed up on Amazon a day after I placed the book on Feedbooks and Manybooks.  It's listed as published by "The Again Shop" so be on the lookout.  A Google search just came up with other examples of this. The novel is protected by a Creative Commons No Derivatives license, which reads:
You are free:
to Share — to copy, distribute and transmit the work
Under the following conditions:
Attribution — You must attribute the work in the manner specified by the author or licensor (but not in any way that suggests that they endorse you or your use of the work).
Noncommercial — You may not use this work for commercial purposes.
No Derivative Works — You may not alter, transform, or build upon this work.
In other words: they can't do this.  As this is a self-published work, they are getting 100% of the profits in a format I have yet to release. I contacted Amazon and they sent back this letter:
If you believe that your work has been copied in a way that constitutes copyright infringement, please provide Amazon.com's copyright agent the written information specified below.

Please note that this procedure is exclusively for notifying Amazon.com and its affiliates that your copyrighted material has been infringed.

– An electronic or physical signature of the person authorized to act on behalf of the owner of the copyright interest;

– A description of the copyrighted work that you claim has been infringed upon;

– A description of where the material that you claim is infringing is located on the site;

– Your address, telephone number, and e-mail address;

– A statement by you that you have a good-faith belief that the disputed use is not authorized by the copyright owner, its agent, or the law;

– A statement by you, made under penalty of perjury, that the above information in your notice is accurate and that you are the copyright owner or authorized to act on the copyright owner's behalf.

Amazon.com's Copyright Agent for notice of claims of copyright infringement on its site can be reached as follows:

Copyright Agent
Amazon.com Legal Department
P.O. Box 81226
Seattle, WA 98108-1226
phone: (206) 266-4064
fax: (206) 266-7010
e-mail: copyright@amazon.com

If you wish to contact us for any further assistance, here are our customer service phone numbers:

— U.S. and Canada: 1-866-216-1072
— International: 1-206-266-2992
For more on copyright infringement, see Cheryl Gardner's post: When a CC License Becomes a PITA, or worse, a Pain in Your Bottom Line…