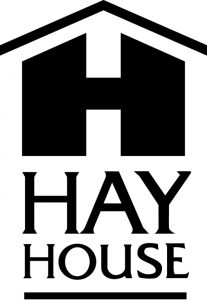 Via Publisher's Weekly comes news of the publisher Hay House signing up with Author Solutions in order to create a self-publishing division similar to the one with WestBow Press and the ill-fated Harlequin Horizons:
Author Solutions has signed its third deal with a traditional publisher to create a self-publishing division, inking an agreement with Hay House to create Balboa Press. According to Hay House CEO Reid Tracy, the publisher receives "thousands of manuscripts annually, but we can publish only 100 products a year." Similar to agreements with Harlequin and Thomas Nelson, Hay House will monitor the self-published titles to look for potential Hay House authors.
This most certainly won't make the same kind of waves as the Harlequin Horizons deal, which people accused of taking advantage of romance authors, but what may be significant about this is that the major controversy surrounding Harlequin did not dissuade a new publisher from entering a similar agreement. However, Hay House itself started as a self-publishing press (see below), so the partnership makes more sense.  All the same, the outrage over Harlequin seemed more than a little overboard and the mixing of self-publishing and traditional publishing is – on balance – a good thing, so long as the terms of the partnership are clear to all involved.
About Hay House Publishers:
Hay House was founded in 1984 by Louise L. Hay as a way to self-publish her first two books, Heal Your Body and You Can Heal Your Life, both of which became international bestsellers (You Can Heal Your Life has sold more than 35 million copies worldwide) and established Louise as a leader in the transformational movement. Today, Hay House is committed to publishing products that have a positive self-help slant and are conducive to healing planet Earth.

In 1987, Hay House was incorporated, expanding into a full-scale publishing company. We now publish books, CDs, DVDs, and the well-known card decks that are part of our beautifully illustrated and conceived Lifestyles line.

The subjects that have been covered by Hay House products reflect an eclectic assortment of interests: astrology, alternative health, angels, pet care, finance, nutrition, parenting, psychology, sociology, meditation, spirituality, numerology, color therapy, feng shui, business, autobiographies, social commentary, memoirs, and much more.