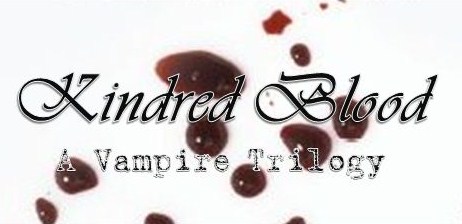 An interview with Amber Riley, author of Kindred Blood. Info on completing this interview here.

1. How did you come to self-publish? Did you try to get published
traditionally?
I did try to find an agent. I believe I sent query letters to about 10 seeking representation before decided to self-publish. Once I found iUniverse, I thought it would suit me better than traditional publishing. I write because I love to write. I was worried it would become more like work than my passion.
2. What self-publishing service did you use? Happy with the service?
I used iUniverse and I am extremely happy with their service. I got the final say in everything from start to finish, and the 24/7 customer service was great.
3. What avenues have you taken to market the book? Have you gotten reviews, interviews, TV, print media coverage?
I have a Twitter page (@AmberR_Riley), a blog, and a Facebook page. I will be contacting the local newspaper within the week. My book is returnable, so I also plan on approaching the local bookstores to put it on their shelves. I'm hoping to get a signing to generate some attention also.
4. What drove you to write this particular book?
I love vampires. I always have. In 2006, Lifetime premiered a series called "Blood Ties." That night, my main character introduced himself to me. Being the stubborn vamp that he is, he drove me to finish his story. I'm glad he was so persistent.
5. Is the book in any one particular genre? Is it a genre that's familiar to you?
My novel is in the Fantasy genre. It's familiar to me because that's 50% of what I read myself.
6. Who are your greatest writing influences?
I love Charlaine Harris. There's just something about her characters that I can't get enough of.
7. What's your writing regimen? Any tips for keeping focused?
I usually open up my laptop every night around 6, after working and having some dinner. I'll putter around a few sights before beginning the writing process, and I don't shut the laptop again until 1-2 a.m. I have to have background noise to keep focused. Usually the television is too distracting, so music is the better choice for me. I had to bribe myself with DVD's some of the time. Everyone has their own niche.
8. Would you self-publish again?
Definitely.  My novel is all I wanted it to be.
9. Any final words of advice for those looking to self-publish?
Go for it! Don't let your nerves hold you back, but make sure you do your research before deciding on a company. In the words of Abe Lincoln, "Always bear in mind that your own resolution to succeed is more important than any one thing."