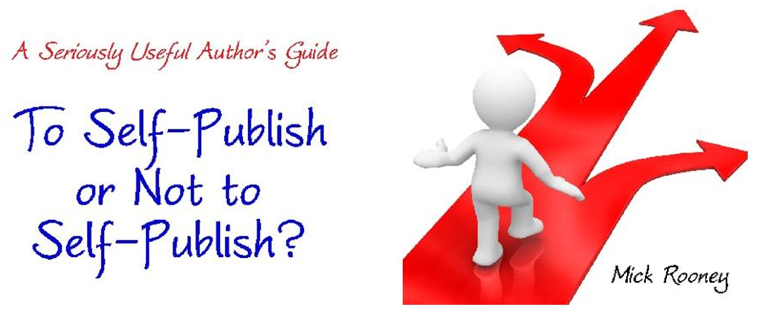 iUniverse (IUV 232.56) was founded in October 1999, initially as a business print on demand service, but later expanded into full self-publishing services for authors. Originally, the company was based in Lincoln, Nebraska, USA, and 49% of the company was purchased by retailer Barnes & Noble. Part of the agreement was that the top iUniverse titles would be listed on the retailer's online store as well as having shelf space for several weeks in physical stores. iUniverse went on to establish itself as one of the most popular choices for US self-publishing authors.
In 2004, iUniverse had one of their most successful titles, If I Knew Then, by ex-adult film star, Amy Fisher, selling more than 35,000 copies to date, and reaching number 14 in the New York Times bestseller list. In September 2007, Author Solutions Inc. (ASI)—owner of iUniverse's main competitor AuthorHouse—purchased the company and added it to its growing stable of author solutions services. iUniverse was moved from its base in Lincoln, Nebraska, to the ASI headquarters in Bloomington, Indiana.
iUniverse run a number of recognition programs, published through their services and supported by Barnes & Noble, which favour books showing strong marketability, editorial quality and sales.
The Star programRising StarReader's ChoiceEditor's Choice
I am not entirely sure of the validity and success of these programs, simply because there is no clear measure and the reward for an author is built into the purchasing of iUniverse's own editorial and marketing services by an author.
iUniverse describe their services as supported self-publishing.
Self Publishing your book with the support of iUniverse is a professional, affordable, and fast way to get your book into print. Compared to publishing on your own, you do give up control of some aspects of the publishing process, but only in exchange for less hassle and expense. iUniverse professionals with book-publishing expertise will educate and guide you through the entire process for an affordable price. Supported self publishing also enables you to test your marketing abilities and to learn about the publicity process without emptying your bank account or making it your full-time career. And, because you control the rights to your book, you can get started with supported self publishing but move to a traditional publisher—or choose to self publish on your own—after you have experience and a track record.

Traditional publishing can be a great way to get published, but it's difficult to break into the business. Self publishing on your own can be lucrative, but it requires a significant investment and long-term commitment. While supported self publishing may not be the right long-term solution for all authors, it is the most efficient and affordable way to get started and, ultimately, get published!
iUniverse offer four different publishing packages as part of their standard non-exclusive contract with royalties paid at 20%. It should be noted that the 20% is not on the retail price, but less the retailer discount. However, print costs are not subtracted and the resulting royalty rate is taken on the remaining balance. While the royalty is not the best deal in town by any means, it is certainly better than the poorer author solutions services. If you are going to use an author solutions service to make money on your latest opus, then, iUniverse is not going to prove to be the most lucrative company. A royalty example is listed below:
The cover price (list price) for your book is $15.95

Your iUniverse royalty rate is 20 percent

A retailer other than Barnes & Noble places an order for your book through Ingram Book Company, a wholesaler.

Ingram, in turn, purchases your book from iUniverse at a 36 percent discount (our standard discount to wholesalers). Ingram then resells the     book to the retailer.

Your royalty on this sale will be calculated as follows:

List Price     –     36% Discount     =     Net Sale     x     Royalty Rate     =     Royalty Earned
$15.95        –            $5.74             =       $10.21       x             20%            =             $2.04
iUniverse offer the following publishing packages:
Select – $599
Premier – $1099
Premier Pro – $1549
Bookstore Premier Pro – $2099
Online Premier Pro – $3150
Book Launch Premier Pro – $4200
Comparison of 2010 packages.
| | | | | | | |
| --- | --- | --- | --- | --- | --- | --- |
| | Book Launch Pro | Online premier Pro | Bookstore Premier Pro | Premier Pro | Premier | select |
| | $4,200 | $3,150 | $2,099 | $1549 | $1,099 | $599 |
| One-on-One author support | YES | YES | YES | YES | YES | YES |
| Non-exclusive contracts | YES | YES | YES | YES | YES | YES |
| Volume book discount for authors | YES | YES | YES | YES | YES | YES |
| Custom Cover | YES | YES | YES | YES | YES | YES |
| ISBN Assignment | YES | YES | YES | YES | YES | YES |
| Worldwide Book Distribution | YES | YES | YES | YES | YES | YES |
| Digital Formatting and Distribution (eBook) | YES | YES | YES | YES | YES | YES |
| Number of Free Softcover Books | 60 | 40 | 20 | 20 | 10 | 5 |
| Number of Free Hardcover Books | 20 | 10 | 1 | 1 | | |
| B&W Image Insertions | 25 | 25 | 25 | 25 | 25 | 25 |
| Editorial Evaluation | YES | YES | YES | YES | YES | |
| Star Program Eligibility | YES | YES | YES | YES | YES | |
| Editor's Choice Eligibility | YES | YES | YES | YES | YES | |
| Barnes & Noble 'See Inside' | YES | YES | YES | YES | YES | |
| Hardcover Format | YES | YES | YES | YES | | |
| Rising Star Eligibility | YES | YES | YES | YES | | |
| Cover Copy Polish | YES | YES | YES | YES | | |
| Book Buyer's Preview | YES | YES | YES | YES | | |
| Booksellers Return Program | YES | YES | YES | | | |
| Author Web site Setup | YES | YES | | | | |
| Social Media Setup | YES | YES | | | | |
| Google/Amazon Book Search | YES | YES | | | | |
| Copyright Registration | YES | YES | | | | |
| Library of Congress Control Number | YES | YES | | | | |
| E-mail Marketing Campaign | YES | | | | | |
| Promotional Bookselling Materials | YES | | | | | |
Hardcover editions can be added at $199 to the Premium and Select programs and extraordinarily, an author has to fess up at least $3150 just to get copyright registration (about $35 if you do this yourself) and a Library Control Number (free service). As with many high end packages from ASI companies; they simply are not worth it. Marketing materials and websites hosting and design can be acquired elsewhere for a fraction of the cost. Author can supply their own cover art images, otherwise iUniverse use stock art from the Getty Library.
I am also noticing a growing trend with author solutions services to add 'social networking' as a service option (ie, setting up a blog, Twitter, Facebook etc, accounts). I have said elsewhere bluntly on POD, Self-Publishing & Independent Publishing, and at the risk of being even blunter to make my point; quite frankly, if you are foolish enough to hand money over to a third party service to set up a Twitter or Facebook account for you, well… maybe you need to really look at whether you are best positioned to enter a book publishing world where these basic social networking tools are the very bread and butter to connect an author with potential readers.
iUniverse books are not the cheapest to purchase for a reader. The average 200 page book pushes beyond $15 and up to $19. For the author purchasing copies of their own book, a discount applies of 45% on the first 30 books, and there afterwards, a 30% discount is applied to 1 – 19 books, 40% on 20 to 99 books, 45% on 100 to 249 books, with the discount similarly rising incrementally.
iUniverse supports its own bookstore and online community and as with all authors considering them, I would urge authors to familiarise themselves with the many iUniverse author posting there. It can give a perspective author a serious heads-up as to the latest developments, issues or concerns authors have using iUniverse.
What happens if I want to cancel my contract with iUniverse?
The author has the right to cancel the contract at anytime with a 30-day advance written notice to the publisher. If the author chooses to cancel, all rights to the work will revert to the author at the end of the 30-day period.
Is there an annual fee to renew my contract?
No, there is no fee to renew your contract. iUniverse does reserve the right to charge a fee to continue to keep your book in distribution. Paragraph 6 in Schedule A of the contract states that iUniverse has the right to charge an annual title maintenance fee of no more than $25 for each version of the book, excluding e-books. iUniverse has never charged this fee. The clause exists to protect iUniverse should the economics of publishing change.
This is a copy of the current Premier Pro Contract with iUniverse.
Overall, iUniverse did a lot better than some of the other companies acquired by Author Solutions in the past three years. While it retains some of its strength and branding, much of it has to do with its previous success and the loyalty afforded to it by the authors who remain a part of its community. What iUniverse has lost since 2007, is some of its dynamics and flexibility to be at the forefront of author solutions services. I am no longer convinced its identity, size and branding is enough to compete with smaller but more competitive and dedicated services. This is the one time giant who just does not move as steadily as it once did. The self-publishing book industry has become a window iUniverse seems to look through and forlornly reminisce about the good old days when it arrived on the block and self-publishing was oh-such a novelty. Times change and it is also time iUniverse shed some of those extra pounds it has adopted.
UPDATE: June, 2010.
Introduction of Indigo/Chapters Book-signing and Book Placement packages.
RATING: 6.5/10