A couple items of news that show with every new day there are major changes in publishing.

First, Dorchester switches to a print on demand model for its books.  Reported at Mick Rooney's blog (with additional info here at Words of Advice for Dorchester Authors from an Indie Author):
Dorchester Publishing is to switch its entire business model to e-books and print on demand (for select titles). Dorchester was a publisher of mass market paperbacks, particularly romance and thriller novels. Dorchester will continue to publish and have books printed traditionally for its book club lines, but in essence, they are now a digital publisher, and this is an astonishing and sudden switch which I believe belies more than Dorchester is willing to say about the 25% decline in mass paperback sales last year in the USA.

According to yesterday's Publishers Weekly piece, Dorchester Publishing has already let their field sales team of seven go, with Tim DeYoung remaining on as VP of Sales and Marketing. It is a dramatic move for a publisher like Dorchester to switch their entire model of business, and it strikes me as more a desperate move in desperate times than a carefully executed business strategy.
In an update: Dorchester says it's only going through with this program for six months, which is significant in itself, showing how tumultuous a time this is for traditional publishers.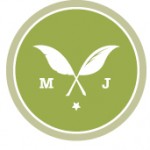 In another interesting development, McNally Jackson Books Will Introduce the Espresso Book Machine:
By the time 2011 rolls around, Nolita's McNally Jackson Books will have an Espresso Book Machine, the Xerox-like on-demand device that prints a fully bound book in mere minutes.

Of the schedule, store owner Sarah McNally said in an e-mail that "there have been technical issues, but I believe we are on track."

Currently McNally will order a book for a customer if a desired copy is not on hand. With the EBM, the store would be able to print one out right there. Buyer John Turner sees the machine as a way to expand inventory. It also reduces the hassle and wait time associated with ordering books by request.

"For me the biggest issue is, quite simply, as a medium-sized bookshop we can't fit every book in the world on our shelves," Mr. Turner said. "This will let us provide a wider variety to our customers."
This is fairly significant because McNally Jackson is in the heart of New York City – i.e. the publishing industry – while other EBM's have been tucked away in Vermont.  While Northshire's program is obviously great, McNally Jackson's entrance into EBM publishing means that other high-profile bookstores may not be far behind.