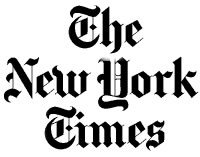 Holy moly. Recently I wrote a post called Self-Publishing is the Future of Everything about how print on demand is going to be a major part of the future. Someone joked on Twitter, "Even brain surgery?" My half-joking reply was that in the future you'll plug into the neural internet and brain surgeons will work from a distance. That's a sci-fi concept, but we're increasingly entering a sci-fi world. Just watch this video – it's an incredible example of how print on demand via something that is first designed on a computer will be changing our world.
From the New York Times:
A 3-D printer, which has nothing to do with paper printers, creates an object by stacking one layer of material — typically plastic or metal — on top of another, much the same way a pastry chef makes baklava with sheets of phyllo dough.

The technology has been radically transformed from its origins as a tool used by manufacturers and designers to build prototypes.

These days it is giving rise to a string of never-before-possible businesses that are selling iPhone cases, lamps, doorknobs, jewelry, handbags, perfume bottles, clothing and architectural models. And while some wonder how successfully the technology will make the transition from manufacturing applications to producing consumer goods, its use is exploding.
A few promo videos for 3-D printers:
These are all billed as a way to build prototypes, but it's not a far leap to think this will potentially be a way in the future for people to print out products. Complicated, yes, but not impossible given this head start.