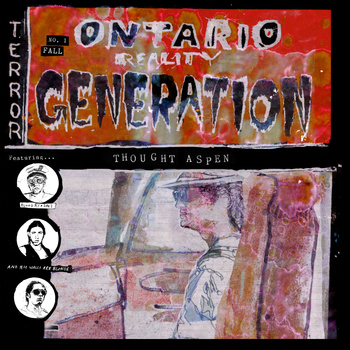 I'm writing and publishing a color and b+w comic called "Ontario Reality Generation". It is part book and part music. you can download both for free here:
1. How did you come to self-publish? Did you try to get published traditionally?
I chose to self publish for the control I'd have. I want to see how far I can take my work without the aid of a cumbersome publisher.

2. What self-publishing service did you use? Happy with the service?
Xerox!

3. What avenues have you taken to market the book? Have you gotten reviews, interviews, TV, print media coverage?
No coverage as of yet, I just released 2 days ago (oct 14 2010)

4. What drove you to write this particular book?
A love of dreams and the very human desire to make a mark.

5. Is the book in any one particular genre? Is it a genre that's familiar to you?
Memoir, comic.

6. Who are your greatest writing influences?
Philip K Dick, Sam Keith, Bill Messner-Loebes, Mark Twain, John Milton.
7. What's your writing regimen? Any tips for keeping focused?
Weed. No I'm Kidding. Sort-of.
8. Would you self-publish again?
I've got plans to release 3 more books this year!
9. Any final words of advice for those looking to self-publish?
If I can get up off my ass and make a book, you can to.