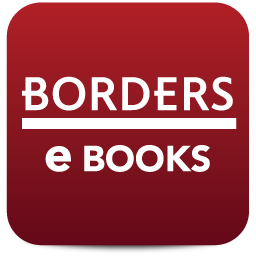 This is interesting, and perhaps further evidence that Borders is in greater financial straits than Barnes & Noble. While Barnes & Noble's self-publishing platform is free, like Amazon's DTP, Borders is entering this arena, but charging for it.  Via Publisher's Weekly:
Borders will offer two basic levels of service for the Get Published program: an $89.99 basic package that gives the user a ISBN and makes the e-book available to all major e-book retailers; and a $199.99 advance package, which gives the user the full e-Pub file for their own use. Authors can set their own prices within the guidelines set by the retailers and royalties are based on sales as well as the guidelines of the retailers selling the e-book….

The agreement with BookBrewer moves Borders into the self-publishing space, but with a different spin than its competitors. Barnes & Noble's newly launched PubIt! for example, lets authors post an existing e-book to its site for free and splits royalties, while Borders is charging a fee to help authors create an e-book. While its difficult to see how Borders can compete with free e-book conversion, a spokesperson for Borders said the BookBrewer program offers more value and more self-publishing tools.

"We are charging $89.99 because we provide the ISBN," the spokesperson said, "and we essentially do everything from giving the author the tools to load, format and package the books within the BookBrewer system to publishing it in major eBook stores for them." And the spokesperson said that the service targets bloggers because, "bloggers are specifically mentioned because the service was created in such a way that it makes it easy for them to feed their content right from their site and arrange it into book chapters using the publishing tools."
The blog-to-book platform might make the only sense.  As they admit (emphasis added):
"You can sell via eBook retailers on your own or on your site if you are a blogger. So if you're a more serious publisher and think you will sell thousands of copies, paying a higher fee up front in exchange for making thousands more will make sense to you."
Now what percentage of self-publishers thinks that they can automatically sell thousands of copies?  1 percent?  This is an interesting premise, but it may smack more of desperation than a viable outlet for the growing number of self-publishers.