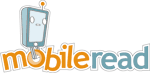 I started this thread on mobileread, hoping to get others to join in recommending some good free ebooks from indie authors. So far there've been a few additions.
Recommended: Free Ebooks by Indie Authors
Free ebooks by indie authors are getting kind of a bad reputation lately, and while it's true that you have to dig through a lot of earth to find a little gold, this is true for "traditionally published" books too! I don't want this thread to be confused with 'Author Self-Promotions' – there's a place for that here – http://www.mobileread.com/forums/forumdisplay.php?f=226 – but I do want to recommend some books I found that I enjoyed, and make some comments about them – not reviews, and no 'star' ratings involved. I will say one or two things I liked about them, and I will not mention any book of which I have nothing good to say.
My own mama never told me "if you don't have anything nice to say…" but in the spirit of someone's mama having said that to somebody else at some time, here we go – my recent reading list of free indie author ebooks:
Broken Bulbs – by Eddie Wright
One thing I always go for is originality, and this book has got that. Two things I always go for are originality and humor, and this book has got those. Three things … okay, never mind. It IS kind of gruesome and gritty, but also hilarious, following a screenwriter who needs direct injections of inspiration from his 'fixer,' Bonnie. I loved the interior screenplays and the book made me laugh out loud several times, and I almost never do that.
3 – by Moxie Mezcal
I really enjoyed the stories in this collection. 'Home Movies' is about a possible snuff flick discovered by a woman working in an adult video store, and she decides to investigate (bad idea!), and the other involves a journalistic hoax with a nasty twist – both of these were intriguing and kept me reading in excitement and anticipation and did not disappoint.
The American Book of the Dead – by Henry Baum
I really enjoyed the characters and their interactions and the modest, slightly embarrassed narrator.
The Defective Detective: Cat Chaser – by Adam Maxwell
Very funny. Funny all the time, in fact. The book features a newbie detective who suffers from narcolepsy, so he's continually falling asleep at inappropriate times. Since it's told in the first person, neither he nor we have the full story of what's going on at any moment. Very clever, very funny. Nicely done.
Back(stabbed) in Brooklyn – by Lenox Parker
Some really great dialog here – more than anything else, that's what I enjoyed, and I read on her blog that she's most interested in screen writing. I can see that. She's got a fine ear for it.
Please. anyone. add any others that you've found and would like to recommend (and are not your own or your buddy's!). I know they're out there!