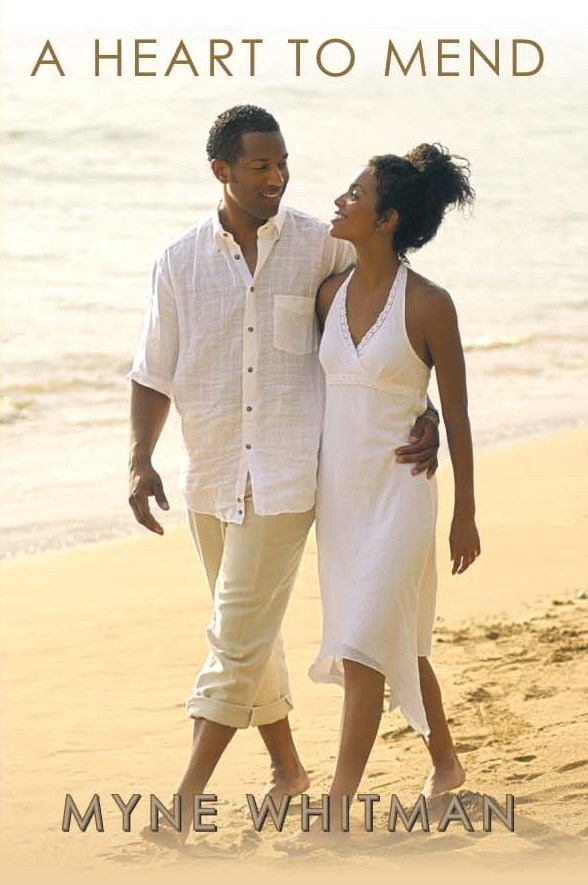 The main advantage of self-publishing for me is that as the author, I have full control over the content, design, and marketing of my book. I also decide when it goes to press and I retain all the publication and subsidiary rights. Thus, I was free to penetrate a niche market in foreign romance, which a commercial publisher would have ignored. I also believe that my book had a greater chance of success because I was very committed to promoting it, more than say, a publisher who has hundreds of other titles.
In terms of sales, A Heart to Mend has been doing relatively well and I get most of the net revenue. I want to point out that apart from the commercial success, there's also that deep satisfaction of knowing your creative work is out there making and contributing to conversation. A Heart to Mend was published in December 2009 and I am always amazed by the number of people who have read the book from all around the world.
On the flip side, self-publishing is expensive and requires a capital outlay to begin with rather than an advance you may receive from a traditional publisher. Even when my book came out, I had to invest further time and money in the publicity and marketing. If I had been published traditionally, I could've left all that to the agents and publishers and gone back to my next project. Not so with self-publishing. I had to put in a lot of effort and energy to get A Heart to Mend buzzing. A hurdle to be aware of is that a lot of media organizations still do not review, distribute or feature self-published books.
You can understand why I will always be grateful for the vehicle the internet provides to a writer and published author like me to get my book out there. Setting up an active blog and publishing my book has served a double purpose for me; finding out the target audience for my kind of writing and building a platform too. If not for the social networking channels, A Heart to Mend would never have gone viral the way it did.
It was through the support of bloggers that I did my first blog tour for A Heart to Mend with the attendant publicity. By the end of that blog tour, I was getting requests for interviews and features almost daily. I put up chapter one of the book on a free reading website freado.com and it became a massive hit. It remained in the top 10 for three consecutive months!
The beauty of the internet was that I could remain in my work room with just my laptop and a connection, and meet up with these dozens of interviews. As time went on, I continued networking with other writers and self-published authors and I as I shared what I had learnt, I picked up some good nuggets from them too. I set up a Twitter page and opened up my Facebook profile for use with my pen name. As I became more adept at using the word-of-mouth tools on those two sites, the visibility of A Heart to Mend quadrupled. I learnt how to interconnect these media, how to set up scheduled tweets or how to update Facebook via RSS feeds, etc.
The challenge of using social networking is that of distraction. For me, Facebook has proved the most addictive. I find that sometimes while updating my pages, I may stray into something else entirely and so on, thereby wasting precious time that could have been put to better use. One day I took a break from writing and as usual, the first point of call was Facebook. The site was down, and I kept refreshing it for almost five minutes before it dawned what I was doing. I laughed at myself, left a message on Twitter about my addiction and went to check some other things. I had to really think that day but it is what it is. Apart from work, Facebook is also the only place I can keep in contact with all my family and most of my friends.
Finally, I think the reason social networking worked so well for me as a writer and publisher is because I am a social person. During the times I am not writing, I enjoy the company of other like-minded people and being able to use the internet and social networking to connect to more and more people in my writing life is a thing of learning and also of pleasure. At the end of the day, I have to find a way to strike a balance by ensuring that my internet use is mostly purposeful and in a way that is linked to my writing and also setting out a specific time for my writing itself without any distractions. That way, I still get a lot of writing done while remaining in the social circles.