David Gaughran is the author of two books of short stories – Transfection and If You Go Into The Woods – as well as the popular blog devoted to self-publishing, Let's Get Digital.
Self-Publishing Review: How long have you been writing?
David Gaughran: I've always been scribbling something or other but I only got serious about six years ago, i.e. writing with the explicit aim of publication.
SPR: Are you a disaffected writer fleeing the traditional industry, or did you start with self-pubbing?
DG: I've never had a publishing deal. I had a couple of shorts published but could never snag an agent. Around March this year, I started seriously considering self-publishing for the first time. I had been following it for a while, reading Joe Konrath's blog and Dean Wesley Smith's blog, but I still wanted a traditional deal. On the other hand, the publishing business seemed to be way behind the curve on e-books and I was becoming more and more frustrated with querying. Then Barry Eisler walked away from half a million dollars. I decided to take a closer look. When I discovered Kindle Boards, I found this huge group of self-publishers who were selling thousands of books a month. That made my mind up.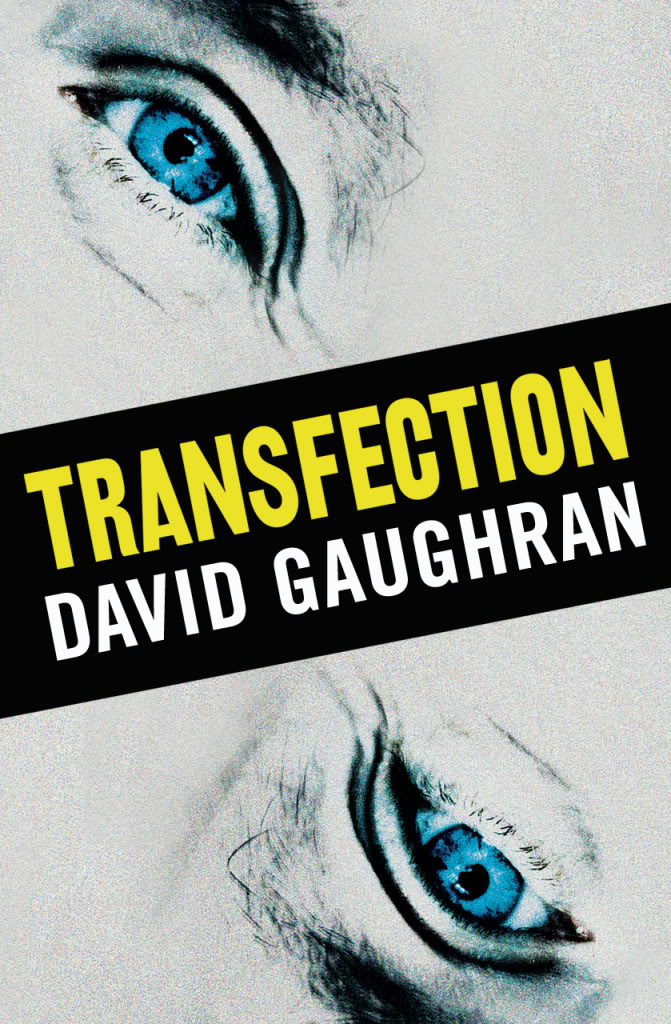 SPR: Transfection is sci-fi, and If You Go Into the Woods is described as Lovecraftian?  What's your greatest interest as a fiction writer?  What sort of stories are you trying to tell?
DG: I read a bit of everything: shorts, sci-fi, literary, historicals, thrillers now and then, mysteries too, so I tend to be drawn to all sorts of stories. I guess I like reading idea-driven stuff most of all, but there is no real common thread aside from good writing and good stories. As such, I like to write a bit of everything. Novels tend to be historical, but my shorter work can be anything really.

SPR: Who are your favorite writers?
DG: I like a lot of South American stuff: Gabriel Garcia Marquez, Mario Vargas Llosa, Jorge Amado. There's a Cuban guy called Pedro Juan Gutierrez, and he wrote The Dirty Havana Trilogy which is filthy, desperate, and brilliant. Louis de Bernieres is great. I like a writer who is really in love with the language, but then uses it to create memorable characters and gripping plots. I like books with ideas: Kurt Vonnegut, Philip K. Dick, Michael Chabon. I like Murakami, and I used to read a ton of fantasy when I was a kid: Eddings, Jordan, Feist, Tolkein, and Donaldson. I imagine there will be a few self-publishers on that list once I finally get my hands on a Kindle.
SPR: Your site Let's Get Digital has gotten very popular in a very short time.  Aside from providing great, useful content, how did that come to be?  Do spend as much time working on helping self-publishers as marketing your fiction?  Similar methods?
DG: It's surprising to me. I only started blogging as a way of documenting the steps I was taking as an unknown, unpublished writer self-publishing for the first time. There was lots of great information out there, but it was scattered across a whole range of blogs and websites. There was a lot of misinformation too, myths about self-publishing. I thought it might be useful to filter all that and put it in one place so that the next person wouldn't have to do too much searching. I also blogged about stuff I was trying: competitions, LibraryThing giveaways, setting up advance reviews, and told people what worked, what didn't, and where I screwed up. The blog just exploded in July, which was really cool because I was just about to release Let's Get Digital, which was based on the blog: kind of a why to self-publish, as well as the how.
I think I spend a lot more time helping other self-publishers than any kind of marketing. But it's helping myself as well. Often it's something I'm just learning about: translations, crowdfunding, whatever, and I share the information as I go along. Blogging about it just helps me get my own thoughts in order.
SPR: Given the popularity of your industry blog, how has this affected your Kindle book sales?  Would you recommend writers writing about industry stuff or writing about their niche?  The marketing stuff does seem to get the most viral traction.
DG: Writers should definitely write about their niche. While I have no doubt that it helped sales of Let's Get Digital, I don't think a blog about the publishing industry or self-publishing (or the craft of writing, or how to query for that matter), will ever help sell fiction. You might get some people checking it out, but it's not like you're going to get a ton of readers dropping in to check out a post on Kobo's expansion into France. I only write about this stuff because I like talking about it. If someone wants to sell fiction, they should write about stuff that readers care about. If you write thrillers, then you could blog about famous serial killers. If you write courtroom dramas, then maybe you could host a discussion on famous cases. That's what your readers will care about.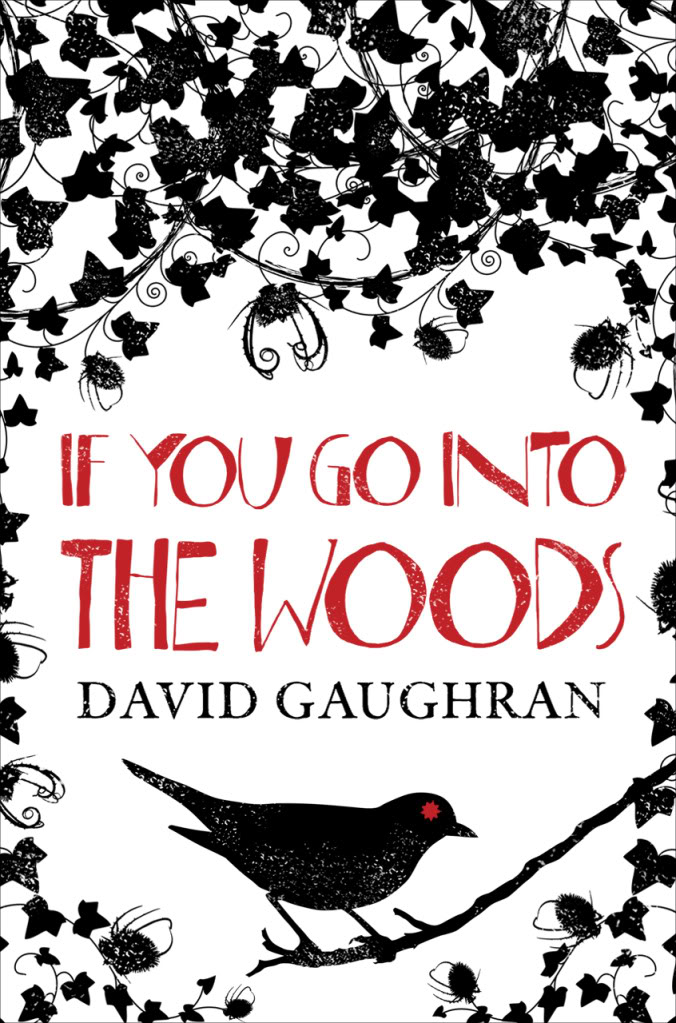 SPR: I asked this of Mick Rooney in a recent interview, and it is something I wonder (worry) about: do you think spending so much time on a blog can perhaps detract from the energy to work on fiction?
DG: Yeah, sure. You have to be disciplined. Blogging, Twitter, Facebook, forums – all that stuff takes time away from writing. But the focus always must be on new work. I actually spend zero time promoting, aside from around the time of a release. I think it's better spent making connections and writing more, with the emphasis, hopefully, on the second. But the writing time gets eaten into, if you aren't careful.

SPR: I get sort of annoyed when I'm called a "self-publishing guru" because, for one thing, it's not true b/c I don't have the sales of many self-publishers. I just find the industry really interesting and important.  Do you think there's any problem with being associated with the medium as much as the message?
DG: No. If you are passionate about, if it interests you, then you should explore it. If I hear that Amazon have launched a new imprint, or that Telefonica are opening an e-bookstore in Latin America, I get excited just thinking about the implications. But there's probably something wrong with us. That's okay, everyone has their thing. Having said that, if I ever find that I'm spending less time working on how to be a better writer or producing new work, then I have to give myself a talking to.
SPR: You're based in Sweden.  Is there any Swedish self-publishing scene?  How about the rest of Europe compared to the States? I lived in Europe for a year and it was refreshing compared to the U.S. When I said, "I'm a writer," the response wasn't "Yeah, but what do you do for money?" It was, "Cool."  I imagine the attitude towards self-publishing is similar, though even in the States this has improved dramatically in just the last six months.  Is the European market seeing the same sea change?
DG: I have no idea. If there is a scene here in Sweden, I'm not connected to it at all. I know some self-publishers around Europe, but none here. And they don't look down on writers, no. I'm Irish and we view writers in quite a positive light. Most of Europe is the same.
I'm not sure about the attitude towards self-publishing. Some automatically think it's cool – without knowing much about the publishing business – others are just skeptical about e-books generally. It's much more different in the UK – the market is a lot more advanced there, and Kindles are common. While there are a lot of tablets and smartphones here, the only dedicated e-reader I ever saw was in the hands of a Dutch ex-pat who brought it with him from the UK. E-readers are expensive. I've never seen one in a store, and with taxes and delivery charges, the cheapest Kindle comes to around $170.
On top of that, readers across Europe (apart from the UK, France, and Germany) are subject to a $2 surcharge on all e-books, levied by Amazon (and then local taxes add another 15% on top of that). This makes a 99c e-book $3.44 and a $2.99 e-book $5.74. That dampens the market too.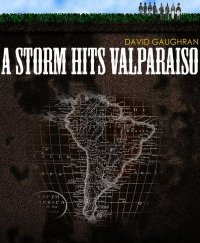 SPR: You also write the site SouthAmericana.com - where's the fascination with South America come from?
DG: My fascination with South America began as a kid: all those stories of the Amazon, the Incas, and lost cities of gold. I finally got the opportunity to travel there in 2005. Well, I just quit my job and headed off, with half a notion of writing a book while I travelled around the world. I started in Brazil, with no real plan. I think was supposed to be there for two months, then move on to Australia. But after a couple of weeks, I knew I was going to stay there until my money ran out.
After traveling around a bit, I got a job teaching English in a shanty town in Peru, and I was able to stretch the trip out to nine months. While I was there, I was trying to write a comic novel about a failed hand model. It was awful. Towards the end of my time, I took a trip up to Guayaquil and found it was the town where the two liberators of South America met for the first and only time.
One of them, San Martín, inexplicably walked away – at the height of his career – leaving the other, Simón Bolívar, the chance to immortalize himself. I started researching it on the internet, just trying to figure out what happened, and, before I knew it, I was writing a book about it. It took me three years and I've rewritten numerous times since. It's called A Storm Hits Valparaíso, and it's coming out in December. At last!
I actually went back to South America for nine months in 2008 to finish the book, do a bit more research, and walk down those streets again. This time, being able to speak a bit of Spanish, I came across all sorts of stories. Some of those will make it into books. Others don't fit and SouthAmericana.com is going to be a home of sorts for them. It's something I love doing, and might even turn into a narrative non-fiction book of historical vignettes one day, but it's fun just writing the posts. It also has the happy side effect of connecting me with readers who might be interested in checking out my fiction.
SPR: What's your take on the "Publishing Death Spiral" of Konrath?  Do you see self-publishing taking over a majority of released work?  What do you see as the future of self-publishing?
DG: It's hard to say. It depends what you define as "self-published" and "released work". If we discount all the PLR stuff, the public domain books, and the content farm spam, I've still no idea of the size of self-publishing, but there has got to be more titles released than traditional publishing (again discounting all the above). In terms of revenue generated though, self-publishing must be a lot smaller. It's hard to get hard numbers. We have them for the publishing business, but no-one is measuring self-publishing (that I know of) with any accuracy. All we have are crude barometers. I can look at the Top 500 e-books on Amazon and see that, for the last few months, around a third have been self-published, but that only tells me so much. That's significant though.
As to the future, I think business conditions for self-publishers are perfect now, and can only deteriorate. I mean, large publishers will get to grips with this stuff eventually, won't they? I'm sure they will get a lot more competitive in terms of pricing, releasing digital first, and connecting with readers. More writers (with audiences and backlists) will abandon traditional deals and go it alone, increasing competition amongst self-publishers. There are lots of smart, small publishers around too producing great books and posting astonishing numbers.
I think the larger publishers will downsize, I think they are weaker in a digital, online world, and I expect smaller players to grab a larger share of the market, but I don't think the big guys will disappear. Some may go under, merge, or be bought out, but they are sitting on a lot of content, and are making money from e-books too. Their problem is they are trying to hold on to their writers without caving on their paltry royalty rates. At the same time they are gouging readers at higher price points to protect their print sales, which are collapsing anyway as the bookstores close and the existing ones restrict the amount of titles in each store to make room for scented candles. It's an attack on their model from all sides and doesn't leave them with much wiggle room while a horde of smaller, hungrier, and often savvier, competitors eat up as much of the market as they can.

SPR: What's next for you with fiction?
DG: Aside from the December release (which I will be looking to translate), I have already started work on the next. It's set in 1900s New Orleans and Honduras, following an American soldier of fortune. The first few chapters are written and the rest is outlined. I had to shelve it while I did the final edit on A Storm Hits Valparaíso, but I'm dying to get back at it. I've another two novels outlined for South America, one set in the Middle East, one in Tsarist Russia, a few shorts I need to finish, and an idea for a dystopian novella that has been bugging me for a while. There's not enough hours in the day.
SPR: Thanks, David.  Good luck with everything.

DG: Thanks for the interview, Henry. This was fun.
Links:
A Storm Hits Valparaíso Fundit campaign