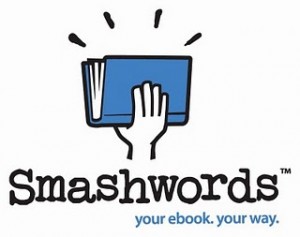 This is pretty huge news. The biggest mark against Smashwords is their meatgrinder – it's necessary to submit a bare bones files or else the meatgrinder will convert it with myriad formatting problems, and the file won't be eligible for distribution. That has been the main way that Smashwords can distribute the same file to many different outlets, as each retailer has different requirements. Now that ePub is becoming standard (except at Amazon) it only makes sense to allow direct ePub upload. In 2012 you'll be able to submit your already-formatted ebook to Smashwords, which can then be submitted to retailers. So: better formatting plus complete distribution makes Smashwords one of the best possible tools for self-published distribution.
The news via eBookNewser:
Smashwords is well known for Meatgrinder, its automated conversion platform. Meatgrinder is the reason why Smashwords can sell ebooks in many formats, including everything from HTML, RTF, and DOC to Epub and Kindle.

But one problem with Meatgrinder is that it doesn't offer output that satisfies ebook design pros, many of whom think that (compared to making an eBook from scratch) it's not easy to control the quality of the output. A lot of the pickier eBook creators (like myself) don't like it for just that reason.

Starting in 2012, Smashwords is going to allow everyone to submit other eBook files instead of the DOC file that is used as the source for Meatgrinder. This new service will be called Smashwords Direct, and it means that an author can make a beautiful Epub and offer that as the preferred format.