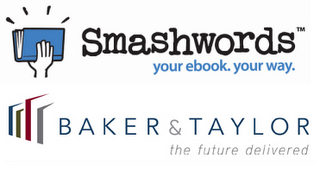 Big news on the Smashwords front:
There are two components of the agreement. The first is distribution into the Blio online store and e-reading app. The second part of the agreement gains Smashwords authors and publishers distribution into the library market through Baker & Taylor's Axis360 service.

If you're not familiar with Blio, it's an online store (Blio.com) and also a popular e-reading application that has been pre-loaded on over millions of computers and devices. It powers the e-reading experience for laptops, desktops and tablets produced by Dell Computer, HP, Toshiba and T-Mobile, among others. Blio is also available in the Android store.

The agreement will also bring Smashwords ebooks to public libraries that subscribe to Baker & Taylor's new Axis360 digital media platform. Axis360, which was launched last year, has been deployed by several top public library systems in the U.S. Dozens more libraries are converting to the platform.
About Baker & Taylor
While Tolstoy crafted the classic "War and Peace" and Verne became one of the fathers of science fiction, Baker & Taylor made sure their books made it onto library and store shelves and into readers' hands.

Today, Baker & Taylor is the world's largest distributor of books and entertainment. We've come a long way since our days of delivering books by horse-drawn carriage. We are embracing a new chapter: the digital age. We are partnering with best-in-class technology companies to help our suppliers manage bundled physical and digital content, and to give our customers digital and print-on-demand solutions.