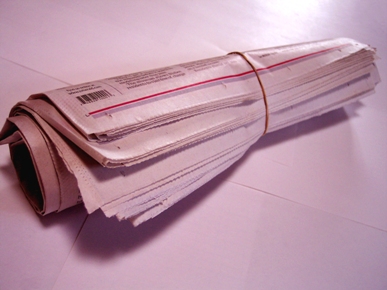 In this round-up: the Smashwords July sale for either hemisphere, GalleyCat's weekly lists of eBook sales ranks, new legal ruling in Europe on eBook resale, a lengthy opinion piece deconstructing why The Authors Guild among other things attempts to invoke sympathy for PublishAmerica, and a save-the-libraries campaign from The Bookseller.
Enroll Your Books in the 2012 Smashwords Summer/Winter Sale (July 1 – 31):
Here in the Northern hemisphere, it's mid-summer. Readers everywhere are loading up their e-reading devices for summer beach reading and vacations. But what about the good people South of the equator, who are now in the middle of winter? They deserve to curl up in front of the fireplace and enjoy a good read too! Therefore, we're kicking off the third annual Smashwords Summer/Winter Promotion, and as a Smashwords author or publisher, you're invited to participate!
GalleyCat has a new resource for eBook readers and authors:
To help GalleyCat readers discover self-published authors, we have compiled lists of the top eBooks in three major marketplaces for self-published digital books: Amazon, Barnes & Noble and Smashwords.

We will update these lists every week, tracking how writers perform inside these booming marketplaces. You can read all the lists below, complete with links to each book.
Nate Hoffelder wonders if eBook resales (the legal kind) could be close at hand:
The one thing that publishers like most about ebooks is that you cannot resell them. This precludes the used book market (aka the bane of publisher's existence), but if a recent court ruling in Europe means what I think it does then that's about to change.
A well-researched, well-linked lengthy opinion piece from David Gaughran, who feels that The Authors Guild Doesn't Serve Writers:
It's official: the Authors Guild has lost the plot. In their (seemingly endless) quest to smear Amazon, they don't care who they wheel out as an injured party. Spoiler alert: it's PublishAmerica. Yep, you read that right. …

The first time I read that, I was in shock. The Authors Guild are so desperate to tar Amazon that they are willing to roll out PublishAmerica as a victim. And the more I think about it, the more mad I get. Really? PublishAmerica? Are you serious?
If you're eager to see your eBook in a library one day, you may want to check out the Fight For Libraries Campaign: "The Bookseller's campaign aims to provide a focal point for campaigners, librarians and the book trade to Fight For Libraries." Excerpt from the campaign's Manifesto:
Libraries seed communities with books and ideas in a way which is irreplaceable. They provide books to people who wouldn't otherwise see or afford them, the youngest in society, the oldest, and people on low incomes. They also provide free internet access to the 27% of the population who still aren't online at home.

Libraries are also a forum where authors and readers can come together in a neutral, unbiased space – free from commercial pressures.