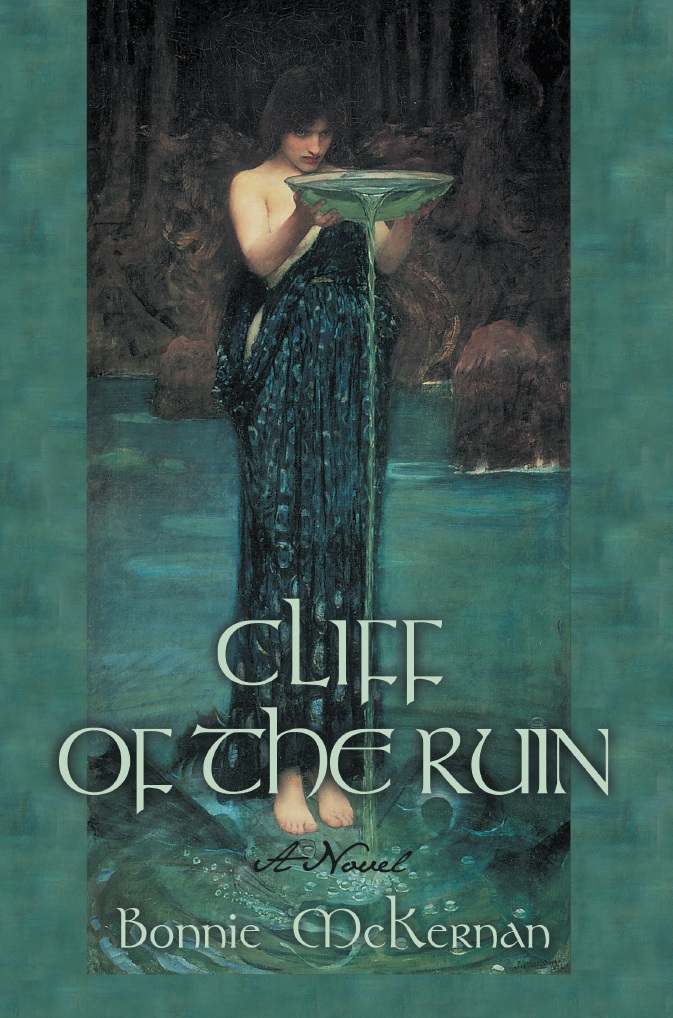 Will Teague is a NY lawyer on a new case from his out of town office – he is hired to search for the lovely Mae Kendrick's husband – that she has no recollection of marrying.
But as he delves deeper into the case, he not only falls for the artistic Mae, but has to move the investigation to her homeland – Ireland. As they set sail for the emerald isle, strange visions and amnesia plague Mae, and when she also vanishes, Will is led by his feelings for her to a mysterious world of Irish mysteries, legend and magic, which leads to the question: does anyone Will is following actually exist?
Bonnie McKernan has done her research well. I know Ireland, and I felt transported to Dublin's surrounding countryside, with a true Irish flavor.  She adds tiny detail from obvious reading and research to a level not often found in books today. And instead of the usual fantasy genre style work one often comes across in self-publishing, this is a genuine find – more Game Of Thrones or Da Vinci Code than dungeons and dragons, but somehow with the old-fashioned feel of Dublin's Victoriana – so a touch of Sherlock Holmes too! And one note must be made; I loved the unapologetic nod to Irish fairy lore. Maybe some writers would have avoided fairies and leprechauns, but why the heck not?
There is the usual struggle between right and wrong for all characters, and Will in particular is a well-rounded hero who seems realistic in both flaws and strengths. I like that he has a back story, and motivation. Mae is more strong-willed and displays the typical Irish flame of many Celtic beauties with some moral fiber.
The book is also truly well-formatted and has been laid out extremely carefully – I knew the difference between this book and the countless imposters on the market as soon as I opened it. Not only has the author taken the time to introduce her work and set a tone from the off, but the style of writing is consistent and has a voice, again head and shoulders above many attempts out there at the same genre.
Bonnie McKernan has achieved what many fantasy-fiction self-publishers don't – a professional-level book with thought and care poured into it to a quality level. I even liked the cover a lot – the image really sums up the content of the writing, and reading Ms McKernan has an art background not only shows in this cover choice but also in the imagery in the writing itself.
Talking of genre, this is definitely an interesting crossover. You could enjoy this novel as a romantic adventure, or as a fantasy fiction. And to be honest, I enjoyed it as a light crime fiction over all else. Reminiscent of Vertigo, the ending will hold you to the last, complete with a mysterious stranger in tow. The book reads well, and has pace without driving the reader -This novel is instead a well-judged page-turner. Recommended for fans of fantasy, historical tales with a twist, or mystery lovers.
Links