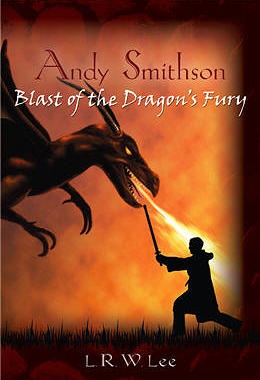 Andy Smithson has never heard of the Land of Oomaldee and he has never met Imogenia. However, he's soon to begin an adventure of a lifetime that involves both. Ten-year-old Andy has parents who are always harping about being respectful and responsible. Andy hates the lectures. It seems that's all his parents do is lecture him when they aren't too busy running their own companies. Fred and Emily Smithson are CEOs of multimillion dollar companies. His sister is Miss Perfect. Poor Andy is ignored most of the time by all of them, except when he's in trouble. Andy's father is always saying that they are an uncommon family. Even Fred Smithson would never have guessed what role his son, Andy, would play in the Land of Oomaldee.
Five hundred years previously, Kaysan murdered his sister Imogenia. Soon after this, Kaysan became king of the Land. His sister and parents, all of whom are living in the After Life, placed a curse on the Land and on Kaysan. The Land is plagued with a perpetual fog and Kaysan is forced to live forever so he can't escape his punishment. Kaysan's father, King Hercalon IV, after five centuries, wants Imogenia to lift the curse. She refuses. He takes matters into his own hands.
That's how Andy enters the picture. He's a distant relative and he may be the only chance for Kaysan and his people to break the curse. Andy has his doubts. How can he, a boy, break the curse? Not to mention survive quicksand, giants, and vultures as he attempts to retrieve scales from a red dragon. If that doesn't sound bad enough, King Abaddon, the evil ruler of Oomaldee's northern neighbor, does not want Andy to succeed and will go to great lengths to stop him, including killing Andy. Can Andy overcome his doubts and fight against the odds?
Much goes on in this middle grade fantasy adventure novel and yet the tale is quite simple. L. R. W. Lee's uncomplicated prose and style make the story accessible for fifth and sixth graders. Yet there's enough action in the novel to interest older readers. Not only is there action and adventure, there's quite a bit of humor. A story about a ten-year-old boy has to have at least one fart joke.
In addition to being an entertaining story, Lee has worked in some principles to help guide readers to think of new ways to consider problems that surface in life. Not all of us will have to battle a red dragon, but there will be obstacles. She invites readers to "try on" uncommon ways to work through the problems you experience, and transform your life." Her series for children demonstrates ways to overcome impatience, fear, jealousy, prejudice, and frustrations. Many children will be able to relate to Andy and learn from his trials and tribulations. Lee's desire is for children to not only be entertained by the series but to learn ways to cope with life. Don't fret, readers won't feel like they are getting hit over the head with lessons. Her way of teaching adds to the story and doesn't detract.
At times it would behoove Lee to incorporate more advanced words to aid her descriptions. At this age, children should be exposed to a wide variety of words to enhance their vocabulary. Aside from this minor criticism, I give Andy Smithson: Blast of the Dragon's Fury 4 out of 5 stars.
Links