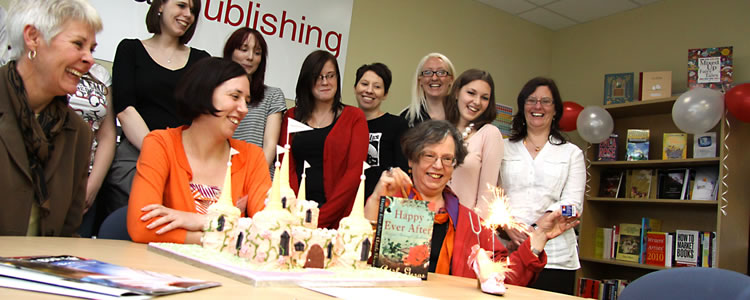 Via Goodereader: The University of Central Lancashire now has an MFA in self-publishing. The course is described as:
Having produced commercial success stories, such as 50 Shades of Grey, self-publishing is now a highly successful and respected business model for both new and established authors. This dynamic course, the first of its kind in the world, reveals how to make self-publishing work for you.

Perhaps you are an independent author who wants to retain full editorial control and/ or a higher percentage of royalties? Or you have a completed draft of a book and you'd like to understand your options? Or you are interested in setting yourself up as an independent author and want to know more about the processes and costs involved?

This course will equip you with all of the necessary skills you will need to be a self-published author including how to edit your book, how to lay it out, how to monitor sales, how to manage yourself and your finances, marketing yourself and your book and how to create an eBook. The final part of the course will give you the opportunity to complete a finished copy of your book.

The course is taught by industry experts with contributions from successful self-published authors. Students have round the clock access to our bespoke publishing house in the state-of-the-art Media Factory with all the latest equipment and industry-level software such as Creative Cloud, InDesign and Nielsen Bookscan.
Seems more like a vocational course, of which there are many. An MFA in writing, for example, doesn't focus on how to get an agent. But it is more evidence of self-publishing becoming more mainstream.