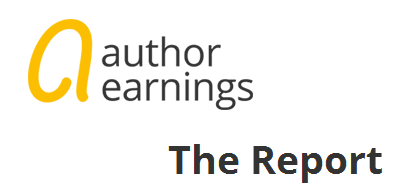 I can't really do justice to the massive posts by JA Konrath and Porter Anderson, but this is a pretty momentous development. AuthorEarnings.com is a brand new site, which culls sales info from self-publishers. Authors can contribute to the project via a simple but useful survey. This is the site's mission statement.
Our purpose is to gather and share information so that writers can make informed decisions. Our secondary mission is to call for change within the publishing community for better pay and fairer terms in all contracts. This is a website by authors and for authors.
There has been a massive amount of anecdotal evidence about self-publishing's growth and financial bona fides, but these mainly center around the bigwig moneymakers of JA Konrath, Hugh Howey, and Amanda Hocking. Though AuthorEarnings.com is a venture of Howey, it is compiling earnings figures of self-publishers across the board. The gist of the first Report is this:
Indie authors are outselling the Big Five. That's the entire Big Five. Combined. Indie and small-press books account for half of the e-book sales in the most popular and bestselling genres on Amazon.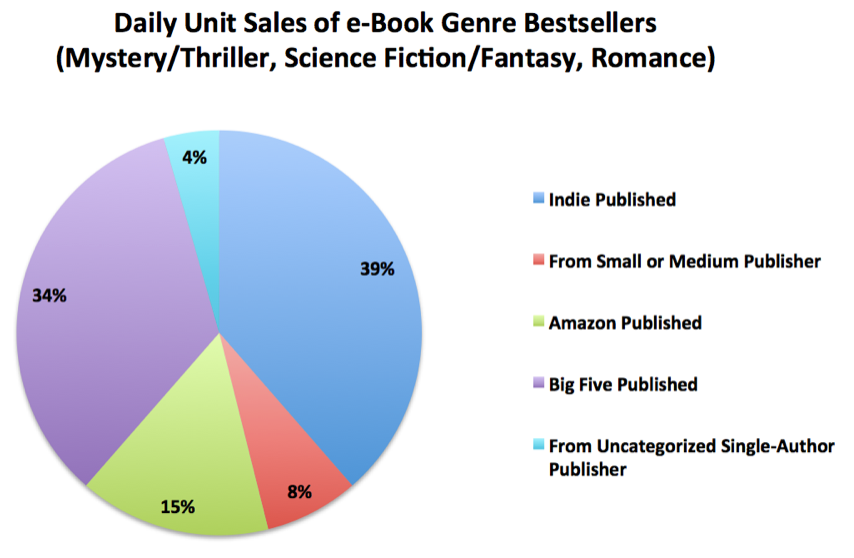 This is very good for genre writing, which Howey shows in another post makes up the vast majority of titles: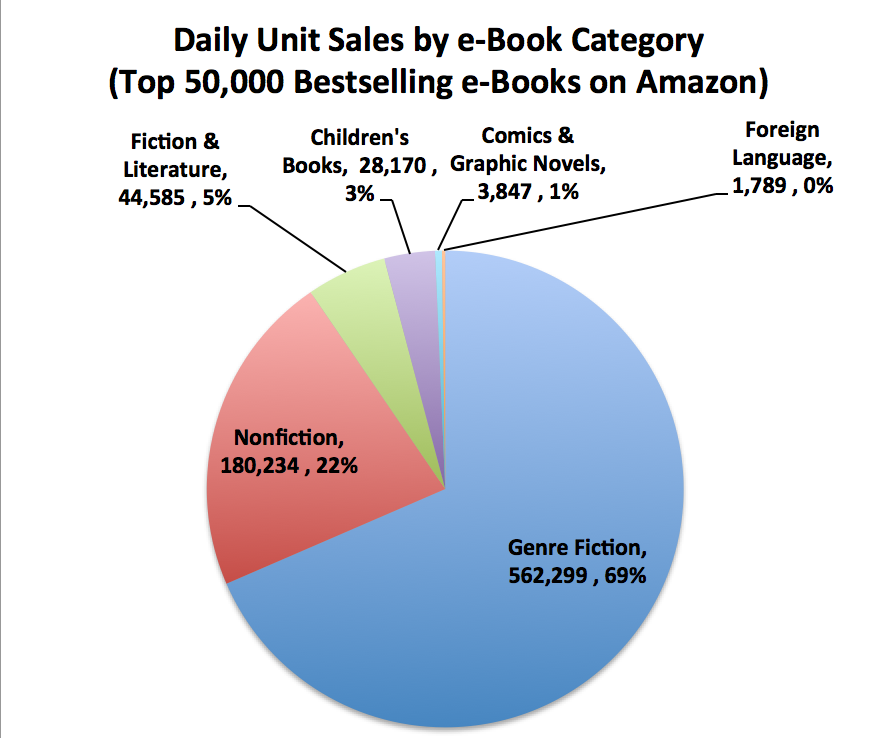 Put those two graphs together, and there's a very good argument for self-publishing genre fiction (and less of an argument for self-publishing non-genre fiction).
Howey adds,
"The real story is visible in the trenches, at writing conferences, in forums, in private Facebook groups. Better data will support that picture. I've always suspected this.

"What I didn't suspect was that the real picture is even more biased in the direction of self-publishing than I've been saying it is."
Read the full Report.