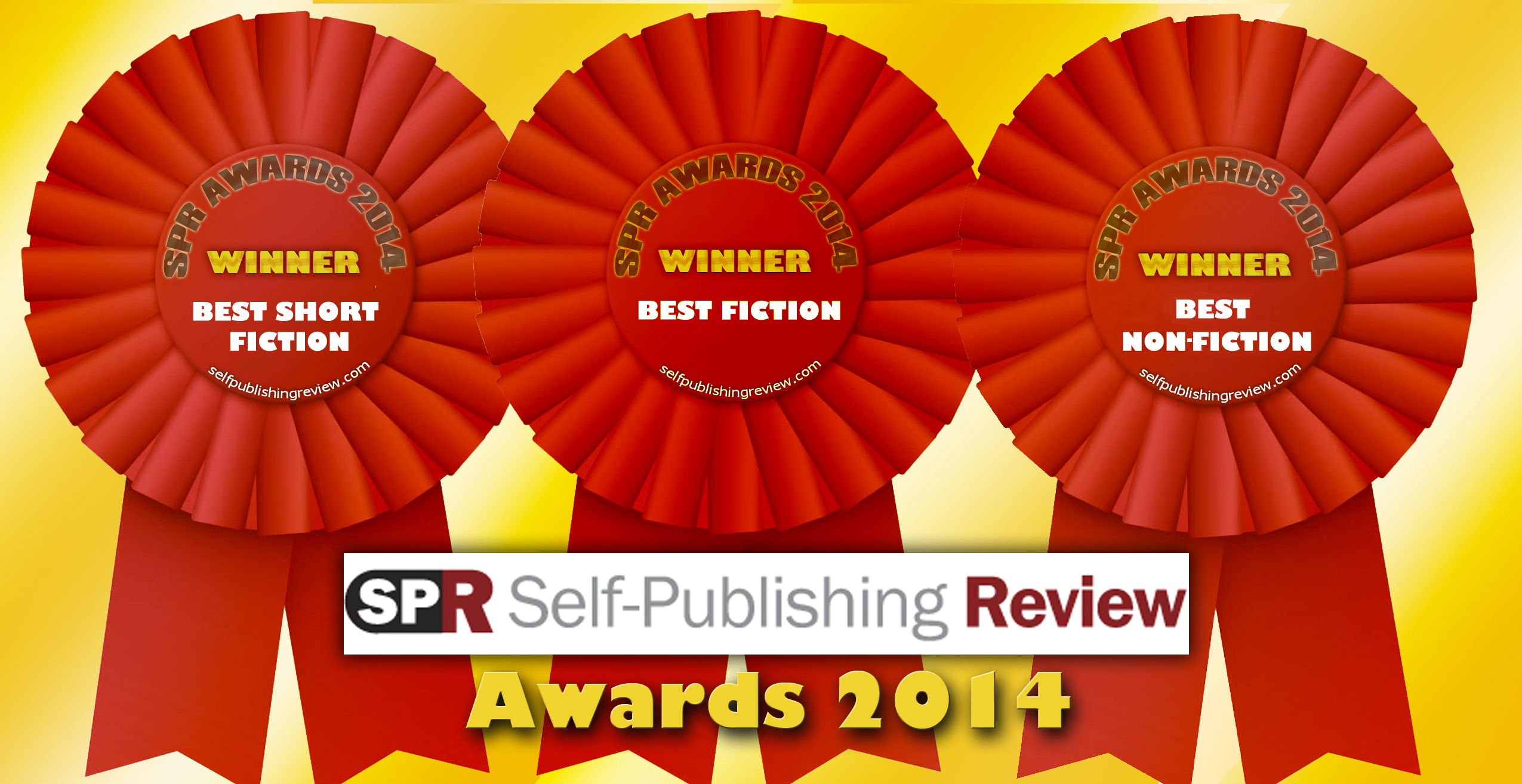 We are happy to announce the winners of the SPR Awards 2014. Winners will receive the SPR red rosette in both digital and sticker format to use on their books, as well as a Lead Story Review package and an interview with the author. Commended winners will receive the Commended blue rosette in both digital and sticker format. All entrants' books are available in the SPR Book Store, our collection of self-published works.
Here are the top finalists:
FICTION
Bloom: Or, the unwritten memoir of Tennyson Middlebrook
by Martin Kee –

Winner


Tennyson Middlebrook never considered himself a storyteller. The fairy tales he invented for his childhood friend Allison were only meant as a distraction from their troubled lives. For Tennyson, the stories were a whim, meant only to offer comfort in a bleak time of mass extinction and despair. The characters in his stories never even had names…
NON-FICTION
Travels With My Hat

: A Lifetime on the Road


by Christine Osborne – Winner
Travels with My Hat is the story of how an Australian nurse switched careers to become an award-winning international travel writer and photographer. It is a colorful record of her experiences defined by travel and frequently against all odds.
SHORTS
Searching For Paradise

by Gerard Marconi –

Winner


Searching for Paradise is a collection of humorous and provocative short stories that explore the need for satisfaction or completion often referred to as paradise. Some are about the search for immortality and the divine. Others are about the creation of art and the imitation of nature. Some are about the yearning of the human heart for love and understanding, while others deal with what happens when we experience the opposite.
Congratulations all!