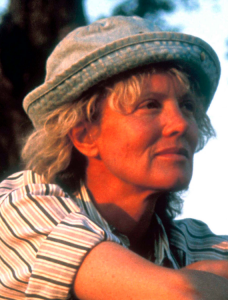 SPR talks to author Christine Osborne, SPR Awards Winner for Non-Fiction about her book, Travels With My Hat.
Tell us about your winning entry to the SPR Awards.
Travels with My Hat is about my adventures and misadventures as a solo woman writer and photographer working in the Arab world.
How did you come to self-publish? Did you try to get published traditionally?
I am a published author of fifteen non-fiction books and travel guides. I have always used my photos to illustrate my work, so having text without images in this new book was unthinkable. I tried a few publishers of travel narratives, but while several liked the writing, they indicated the cost of color was beyond their budget (TWMH has 78 photos). After several rejections, I did not pursue this route and the finished PDF file —well edited and beautifully designed —was never offered out. The downturn in the industry also meant commissioning editors tightening their lists and frankly, I really do think that publishers prefer fiction. One or two even questioned where the book would be placed in a bookshop. The category seemed to worry them when clearly TWMH is a travel memoir!
What self-publishing service did you use? Happy with the service?
I did not use a self-publishing service. I certainly investigated them, but ultimately decided
to DIM (do-it-myself). I learnt a huge amount on how to proceed via posts on Twitter. And I was fortunate in receiving advice and encouragement from another writer who had successfully self-published.
What avenues have you taken to market the book? Have you gotten reviews, interviews, TV, print media coverage?
This is on-going. In fact I feel it has just begun. I attracted a distributor who liked the cover and synopsis and on this basis took an initial 400 copies. I have sent out free copies to significant editors in Australia where I am now based and to date have achieved several reviews focusing on my experiences in some of the world's more riskier countries (for a woman on her own). I have been interviewed on national radio and am giving talks about the book. While initially nervous about speaking in public, I have been well received and my confidence is growing in this useful area of marketing.
Travels with My Hat was launched as an e-book in February and a huge promotional drive to attract the American market has resulted in some excellent reviews on Amazon.com. This continues to be a lot of work but hopefully it will pay off in the long run. At least that's my belief and I am hoping the SPR award will boost sales.
What drove you to write this particular book?
My books were all commissioned by UK publishers when I was living in London. I had a brief on what to include, but I wasn't researching "soft" countries like say Austria or France. I was out in the wilds of Yemen, Iraq and Pakistan which by their very nature meant I had considerable adventures. Some might call them ordeals. I felt a book about the background to such books – literally what was never written – would make an entertaining read. And the time spent in self publishing TWMH has been worth it from the feedback. Whether I will recoup the costs will depend on the success of the e-book.
Is the book in any one particular genre? Is it a genre that's familiar to you?
History, culture and lifestyles in the developing countries of the Middle East, Africa and South Asia. Largely Muslim as it turned out (I have visited some 35 Muslim countries from Morocco to Indonesia and everything in between). And of course the genre is familiar as I have spent a lifetime writing about these regions.
Who are your greatest writing influences?
I don't feel I've been influenced by any writer. Writers whose work I like are Hemingway, Lawrence Durrell, Eric Newby, Bruce Chatwin and Paul Theroux. Then there are those whose own travels interested me to read their books: Wilfred Thesiger in particular, Kevin Rushby,Tim Mackintosh-Smith, Jonathan Raban, Robyn Davidson. Ryszard Kapuscinski's book The Shadow of the Sun is just wonderful.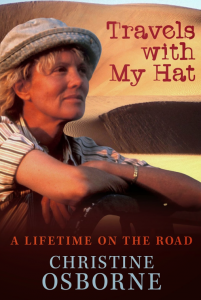 What's your writing regimen? Any tips for keeping focused?
I am a morning writer. I might take an afternoon siesta, followed by a burst until six. Six o'clock is time to knock off, have a drink and watch the news. I never write at night. Though I do place a notebook on my bedside table as I often dream of what I want to say and it is essential to get up at 4am and write it down. Sorry, no tips for staying focused. Simply self belief. Believe in your product and read each day's effort aloud to hear the flow.
Would you self-publish again?
Absolutely. I really enjoyed the experience and should I write a novel, I know this will be a walkover compared to self publishing a book with 78 photographs and 7 maps.
Any final words of advice for those looking to self-publish?
Start saving, then go for it. But know the biggest hurdle is not the writing, but the marketing—just as everyone says.
You can buy Travels With My Hat from Amazon in our store, or from all major retailers on our bookshelf.