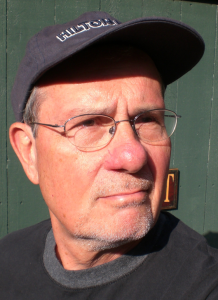 Gerard Marconi, the winner of the Shorts category in the SPR Awards 2014, talks about his winning entry, " Searching For Paradise and Other Stories".
Tell us about your winning entry to the SPR Awards.
"Searching for Paradise" is a collection of short stories which I wrote over a period of six or seven years. Several of them were first published in literary journals or magazines. Because of my background in the arts, many are about famous artists or works of art. I tried to make some of them comic or edgy while others are more serious. I think there's something for everyone in the collection.
How did you come to self-publish? Did you try to get published traditionally?
This is actually my second self-published work. The first was a novel which I spent four years writing and then tried unsuccessfully to find a publisher. Rather than spend another four years doing that, I followed the advice of several other writers and decided to try self-publishing, which was just becoming a mainstream alternative at the time. I was so pleased with the results that I didn't hesitate to do it again with my second book (see below).
What self-publishing service did you use? Happy with the service?
I highly recommend a service called Booklocker. They were recommended to me by another writer and I think they are by far one of the best and most reasonable services out there. They offer POD as well as a digital version which they send to all the online retailers.
What avenues have you taken to market the book? Have you gotten reviews, interviews, TV, print media coverage?
My books are carried by four local bookstores in Baltimore. They're also available online from Amazon and Barnes & Noble, where several reviews have been posted. I've also done local readings and a book club discussion. Probably the most important thing I did was to develop my own website, which includes samples of my own work as well as reviews I've written about other works (baltimorewriter.com). I'm thrilled about the SPR prize and review because for me it's a big step forward in getting wider coverage.
What drove you to write this particular book?
What really drove me was an intense personal interest in what matters to people, what they believe in and what they aspire to. The Paradise in the title refers to that common theme, even though it takes many different forms, and the Searching part is what I tried to portray as vividly as possible in every story.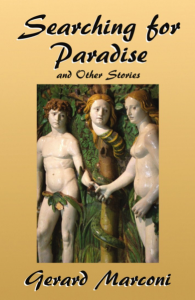 Is the book in any one particular genre? Is it a genre that's familiar to you?
All my work is in the literary fiction genre, which includes novels as well as short stories. My novel was actually a novel in stories, which means each chapter was like a story in itself that was also linked to the wider story of the whole book. The same is true of "Searching for Paradise," in which recurring themes or questions link all of the stories.
Who are your greatest writing influences?
I admire Alice Munro, Elizabeth Strout, and John Updike as great writers of short stories. John Irving, Alice McDermott, and Colum McCann are my favorite novelists. And I really liked Donna Tart's recent prize winning book, "The Goldfinch." I firmly believe that the most important way a writer can learn his or her craft is to read as much as possible, especially works by really good authors.
What's your writing regimen? Any tips for keeping focused?
I write two or three hours every day, usually in the morning. I often begin by revising an earlier draft, which helps me to get back into the story before moving forward. Having a dedicated place to do it helps keep you focused. So does keeping notes about ideas, characters, and dialogue, even if they come to you in the middle of the night.
Would you self-publish again?
Absolutely. In fact, I'm currently working on my third book to be published next fall. It's a volume of one-act plays which I hope to complete this summer.
Any final words of advice for those looking to self-publish?
It helps if you have an editor and proofreader for the final draft, otherwise you will have to pay the self-publishing service to make corrections. You can also save a lot of money if you have technical help with the cover design and/or formatting.
You can buy Searching For Paradise from Amazon in our store , or go to our bookshelf to buy from all major retailers.