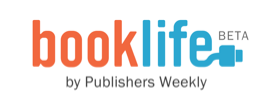 Interesting development, via Galleycat, Publisher's Weekly has created a self-publishing portal called Booklife.
About

BookLife is a website from Publishers Weekly dedicated to indie authors. The site provides a free and easy way to submit self-published books to Publishers Weekly for review, and offers editorial content — success stories, interviews, author profiles, how-to pieces, news, and features — geared toward aid indie authors achieve their goals. Whether an author is focused on writing and editing, art and design, or marketing and distribution, BookLife has valuable resources that can help along the way.

Mission

BookLife goals is to help indie authors achieve their publishing goals.  We aim do to this by providing professional tips, insights, and strategies for creating and marketing books; a place to connect and share with other indie authors; and a simple and free way to submit self-published books for review to Publishers Weekly. Over the coming months, we plan to increase the features offered on the site based on the feedback we receive from our users.
David Gaughran comments on Galleycat:
Publishers Weekly's move into the self-pub biz is going to be a complete disaster. It has shown it has zero integrity and zero useful advice to offer – not least by recommending exploitative vanity press Author Solutions
I'm not writing their obituary just yet. Merely mentioning Author Solutions as an option is not exploitative – it is an option, and many people use it for better or worse. The good news is that PW is allowing all self-published books for review consideration, not just those that come through the for-pay PW Select system. From the press release:
Publishers Weekly recently announced that it is no longer restricting reviews of self-published books to its PW Select supplement and will allow all self-published titles to be submitted for review consideration through BookLife.
That's no guarantee of a review, however, just saying it can be submitted – the books that aren't taken will likely be directed toward PW Select.