Interview with A. Yamina Collins, author of the short story collection, "The Blueberry Miller Files." and owner of  Yaminatoday.com
1. How did you come to self-publish? Did you try to get published traditionally?
I decided to self-publish via my own company, DeeBooks Publishing, which I had a lawyer set up for me legally. I wanted to have full control over my publishing experience, which I knew would take a lot more work, but I didn't mind. Yes, I once tried traditional publishing years ago. With self-publishing I feel like I have so much more freedom to write the things I want to write.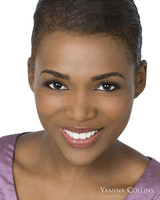 2. What self-publishing service did you use? Happy with the service?
Again, I did this via my own company: I hired the editor, the book formatter, the cover designer. Yes, I would say I am happy with the services my company provided me, ha ha ha.
3. What avenues have you taken to market the book? Have you gotten reviews, interviews, TV, print media coverage?
Well, I run a literary blog that receives about 12,000 visitors per month; so that's helped with the marketing. And of course, I've written numerous essays about publishing that other bloggers have accepted on their sites. I am grateful. But still, sales have been slow. So, now I am upping the ante.  I am starting a Google Adwords campaign. Marketing takes time. But I'm game for it.
4. What drove you to write this particular book?
My book is a collection of short stories so I just wanted to be able to play with all sorts of characters and genres. There was nothing really driving me to write the book, except the freedom I had to write what I wanted. So I wrote what I wanted. There was no one breathing down my back to say, 'write like this" or 'only try this'. I mean, I had my editor of course, but that had more to do with content than with style or genres.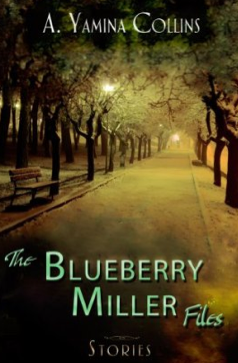 5. Is the book in any one particular genre? Is it a genre that's familiar to you?
Well, it's all fiction, yes, ha ha. But no, it's not of any one particular genre. And indeed, because I self-published this book, I had the freedom to be a black writer who writes about white characters (sometimes), a Christian author who refuses to use cursing in any of my stories, even though it might not "sound realistic" to some people (ah, well…), a humor writer who gets to explore the mind of a black Anglophile that adores Shakespeare a little too much, and even a "southern" observer who does something I never saw done in Gone with the Wind: let the slave holders speak with as much of a jacked-up dialect as the slaves themselves spoke with. It was a blast to write these stories.
6. Who are your greatest writing influences?
I love the greats. I was born and raised on the classics. I love F. Scott Fitzerald, Toni Morrison, Jessie Redmon Fauset, Henry James, Edgar Allan Poe, etc. The greats!
7. What's your writing regimen? Any tips for keeping focused?
I'm so bad. I don't have a regimen. The only thing that really works for me is either being on deadline, or being in the middle of nowhere, where I'm forced to write. That being said, I'm definitely NOT a morning person when it comes to writing.
8. Would you self-publish again?
Absolutely! My next book is due out in a few months. I am super excited about it!
9. Any final words of advice for those looking to self-publish?
Yes. If you're an indie author, treat your book with respect. Give it the same treatment you would want a publishing house to give it. Hire an editor; get your book cover done professionally. Write and re-write and then re-write some more.
From the get-go, I treated my writing career like a real career because I want to be able to compete with the big boys. So, you know, sloppy editing and generic book covers and lagging social media skills won't cut it when there are literally hundreds of thousands of books out there vying for the public's attention.