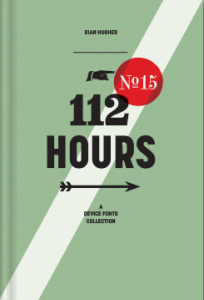 The fifteenth volume of this font guru's fascinating obsession turns this time to numbers. Rian Hughes, a British designer based at Device Fonts, manages to make typography massively interesting by putting together a beautiful, artful layout that holds the eye and attention.
Rian studied at the LCP in London before briefly working for an advertising agency, i-D magazine, Smash Hits magazine and a series of record sleeve design companies. Having cut his teeth drawing comics for Paul Gravett's seminal alternative press comic magazine "Escape", for Belgium's Magic Strip he co-wrote and drew the graphic novel "The Science Service", published in five languages.
 Culled from a myriad of sources – clock faces, tickets, watches, house numbers – this is an eclectic and broad-ranging collection. Features sample settings, complete character sets, source material, and an introduction by Hughes.
Recommended for any design student or artist looking to understand the history and mechanics of typography – and watch out, you may want the other 14 titles in this series!