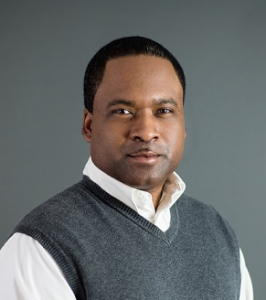 Tell us something about your book.
The riveting crime novel, 30 DAYS, follows Marcus Freling, 30s, African American, divorcee, military veteran, clean shaven, throughout his normal life as a mail carrier. His life is turned upside down when his innocent teenage niece is gunned down in Harlem, NY.  He starts off as a grieving uncle that only wants justice after her murder.
As time goes by and justice is not served, the novel takes the reader down a dark two-year journey as Marcus morphs into a vengeful shell of himself.  He feels that in order to get justice, he must hurt all that is close to Troy, the killer.
Marcus becomes what he detests, a monster.  He then gives Troy thirty days to repent for his sin after kidnapping and taking him deep into the Catskill Mountains. The last third of the novel has Marcus torturing Troy, the drug dealer, over thirty days in a secluded farmhouse.
What publishing partner do you use?
Ingram-Spark has been a great partner in providing me international distribution.
Have you gotten reviews?
Yes, I have received a review from the Chicago's Writers Association.  Also, please listen to my interview on Artist First radio.
What drove you to write this particular book?
I started working on the novel about two years ago. The vision for the story came to me while shopping in the produce aisle of a grocery story. I believe the novel can serve as a source for understanding how vengeance is destructive to all involved. As an author, it was amazing to witness Marcus go through the transformation of becoming a vigilante.
Is the book in any one particular genre?  Is it a genre that's familiar to you?
The book should be classified in the crime genre.  From an academic standpoint, I studied criminal justice in college and earned a Bachelor's degree in the discipline.
Who are your greatest writing influences?
I think to a certain degree we are all products of writing influences via books, magazines, TV, film, etc… For me, I would say Walt Disney's creative genius in storytelling is still something to behold in the modern era.  His stories have left an indelible imprint on generations forever.  In regards to novelist(s), I would say always look at the body of work for any author over a career.  The longevity of one's career at a high-level will convey a sense of influence on many.
What's your writing regimen?  Any tips for keeping focused?
I normally write one chapter per sitting.  Although, the time will vary because I will take a break after the two-hour mark has been reached.  Sometime I can finish a chapter in one hour, other times it may take up to six hours.  It all depends on the action and dialogue of the characters.  Last but not least, determine early on what works best for you in terms of writing.  Are you better writing late at night or in the morning?  Also, inform family and friends not to bother you when you're writing, easier said than done, every writer should have that "space" physical and mental to simply enmesh oneself in the story.