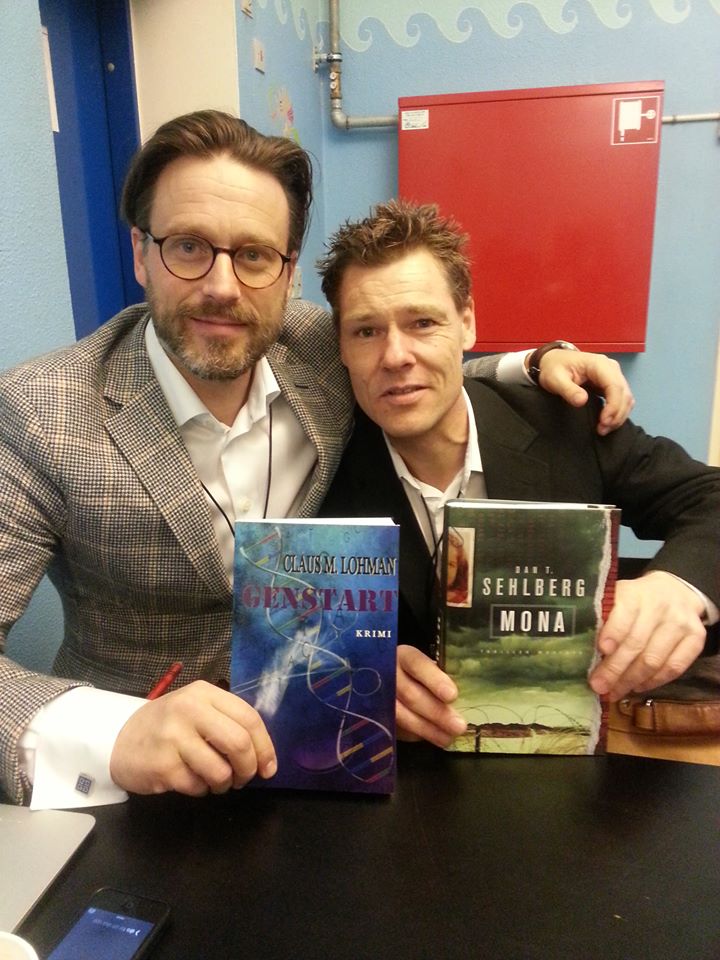 Danish Author Claus M. Lohman talks about how his self-published novel became a TV show
How did you get the idea for Genesis Two Worlds One Mission?
About twenty years ago I wrote a novel for my own amusement, setting it on a shelf unpublished. Ten years later I got an idea for a plot for another book because of my interest in science, genetics and Amish. I thought "what if evolution continues?. What if Man kind is just a small step in the history of the species at the Planet?" I toyed with the new storyline over a number of years, developing and changing it. A couple of years ago I mentioned my ideas to a friend in passing. This friend liked the idea and persuaded me to start writing. Her insistence finally paid off and, almost two years later, my original idea has turned into my debut.
Are you a full-time author?
No I'm not. I still work as a chemistry teacher which I adore. In my writing I use my knowledge from my chemistry teaching.
When was your book published in your home country Denmark?
In December 2013. At that moment no one knew anything about nether me nor my book.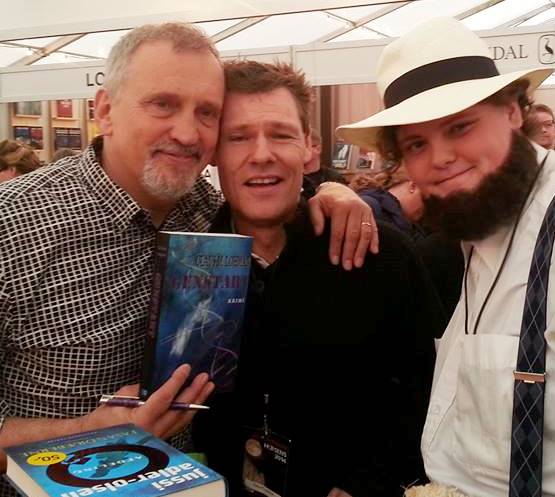 Did it became an immediate success?
Absolutely not but at a crime exhibition in Horsens, Denmark I met some of the hot shot crime fiction writers, Jussi Adler-Olsen and Dan T. Sehlberg among others, and they were very keen on my book and the plot.
Dan T. Sehlberg even brought it with him back home to Sweden to show to his publishers. My publisher, Martin was dressed up as an Amish guy with beard, hat and all and Jussi Adler-Olsen was very amused of that and kept on talking about it. That was a superb experience. After that point people and newspapers started to pay attention to "Genesis" and it got lots of reviews by the most popular reviewers. Production Company Alpha Hawk Films which has participated with a film at the New York Film Festival contacted me and made a TV spot of Genesis. That is a bit overwhelming.
Remember: I'm just an ordinary chemistry teacher!
In how many languages is Genesis translated?
At the moment it is translated into English and Italian, where it hit the top 3 on Italian Amazon. Later this year it is translated into German and Swedish as well. I am writing on the sequel which is called "Genspejl" in Danish, directly translated meaning "Glare" but in Danish it's a play between words "gene" and "mirror". It is published on the 21st of March 2015 at the crime exhibition in Horsens, Denmark where I will get interviewed by the most popular interviewer in my home country, Jannik Lunn.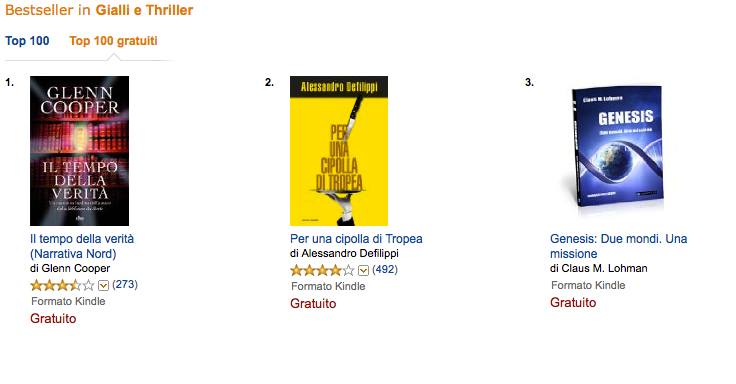 Do you have any advice for other aspiring writers?
Don´t give up but listen to all the critics. Your book might be good but you can´t see your own mistakes.
You can watch the TV-spot of Genesis here