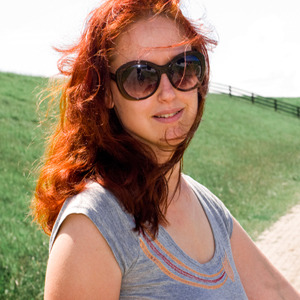 Jen Minkman was born in the Netherlands. In her home country, she is a trade-published author of paranormal romance and chicklit. She is also a self-published author of poetry, paranormal romance and Dystopian fiction.
Tell us something about your books. The basics: what are they about?
The Island Trilogy is a compilation of three stories set in the same Dystopian world. The first story (The Island, which I named the series after) is set on an unnamed island divided in two by a wall. People on the east part of the island call their neighbors on the other side Fools. Leia, the main character, left her parents when she was ten, just like all the other kids in her society do. When they turn ten, they're seen as grown-ups. Leia is not content with the way the world is, though. She can't accept the cruel leadership of the boy who runs the manor house (the place where the youngsters live until they get married and return to their parents' village) and she suspects he's lying to them when he reads from the Book, their holy writ. What is really in that book? And what is the world really like on the other side of the wall?
How did you come to self-publish? Did you try to get published traditionally?
In my home country (the Netherlands), I am traditionally published, but since I signed with two smaller publishing houses, the chances of my rights ever being sold abroad were very slim. That's why I decided to translate my books into English myself and self-publish through Amazon, Kobo, iTunes, B&N, Google Play, and other smaller stores. This way, I can reach a far bigger audience, because English is a world language while Dutch is only spoken by some odd twenty-three million people in Holland, Belgium, and the former colonies such as Surinam and the Dutch Antilles.
What self-publishing service did you use? Happy with the service?
I used various self-publishing services and I'm happy with all of them (although I would have preferred to go direct with Barnes and Noble instead of using an aggregator, but they don't allow people from outside the US and UK to sign up).
What avenues have you taken to market the book? Have you gotten reviews, interviews, TV, print media coverage?
I started self-publishing in 2012 and in the meantime I have managed to build a small but faithful circle of reviewers, as well as a mailing list for people who are interested in getting updates whenever I publish something new. Some other authors have reviewed my book (such as Jennifer Murgia in the US and Olga Hoekstra in the Netherlands), but I haven't really done any interviews (TV or radio) in the US because I don't live there. All traditional media coverage such as interviews in newspapers, radio, and magazines all happened back home!
What drove you to write this particular book?
Actually, the first novella was written for a Dutch Dystopian writing contest, and since so many people were asking for a sequel and I wasn't 'done' with the Island world yet, I turned it into a trilogy. Fun fact: the story won second place in that writing contest and landed me a book deal with my second publisher, who focuses mainly on young adult lit (which is what I happen to write! 🙂
Is the book in any one particular genre? Is it a genre that's familiar to you?
Yes, it's in the young adult genre, subgenre Dystopian. I read a lot of young adult books because I write them too, and Dystopia has always been a favorite of mine. I read Fahrenheit 451, Brave New World and 1984 when I was in high school and I loved those books. I also really liked the Hunger Games, I tore through those books in just a few days!
Who are your greatest writing influences?
By now, I don't really know, because I read so much. I do have a few favorite authors who have always inspired me to create worlds that feel magical but could also be real; it depends on how you look at them. Margaret Mahy and Tonke Draft do this very well (the latter one is a Dutch YA author).
What's your writing regimen? Any tips for keeping focused?
I have to really be able to sit down for hours if I want to write and not be disturbed, so I usually sit at the library and don't get up until I've written enough for the day (I can feel it when I run dry; I never force myself). I have a mild form of ADD, so staying focused can be difficult sometimes, but if I put myself in an environment with no distractions, I can switch on the hyper-focus and go on for hours and hours. This is how I wrote my first book Shadow of Time – I'd work past midnight every night until the book was done. I didn't have a relationship back then, so that was quite helpful 🙂
Would you self-publish again?
Oh yes! I love being in touch with my audience and knowing how the market works. The good thing is that I'm a hybrid author, so I enjoy marketing support in Holland (and I have to make concessions with regards to my writing sometimes) and at the same time I can publish whatever I want, whenever I want, across the border! My books are available in paperback, e-book and audiobook format, and I'm always keen on exploring new opportunities to get my work out there.