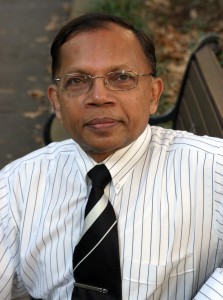 An interview with author Lateral Collateral, author of "Know No Boundaries."
How did you come to self-publish? Did you try to get published traditionally?
Self-publishing was the only viable option available to me. Writing is not the profession that wins bread for me, though I love to write to connect to the world. I could not risk my hard-earned money by submitting my book for the review of traditional publishers, where the chance of getting selected is less than 0.1%. The turn-around time is also prohibitively high. I would grow too old, before my book is published.
Therefore, I did not try to get published traditionally. I only estimated my costs of submitting my manuscripts to traditional publishers. There could be chances that the ideas from my manuscript would be stolen to publish some other novels from some other writers. Therefore I didn't risk my manuscript with traditional publishers.
What self-publishing service did you use? Happy with the service?
First, I started using the self-publishing services of CreateSpace, an Amazon company. The publishing cost is almost zero, and I could publish the books forthwith. The time from manuscript to self-published books is less than 5 days. Small books could be published even in two days. I published five books using their services, namely: 'Imagine One World', 'Stories Dad Never Told', 'The Elephant & the Tiger', 'Across Boundaries' and 'A Picnic with Zoo Friends'.
Then I thought of publishing a huge book of 650 pages. Here I found it difficult to prepare such a thick book using CreateSpace facilities only. Then I resorted to Trafford Publishing Singapore and self-published my 645 page book. 'Know No Boundaries' at $600SGD including hard-cover, soft-cover and e-book editions.  Later on, the book was re-published by Partridge Publishing. Recently, I have self published the e-book 'Know No Boundaries' with BookBaby.
I am happy with the services of Trafford Publishing. I did not have to pay for the services of CreateSpace (Amazon); I find their tools and facilities are very easy to use.  I didn't have to pay BookBaby for publishing my book with them, because I have the copyright, ISBN of my already published book. I am happy with the services of BookBaby especially because BookBaby has provided me lots of options for promoting this book.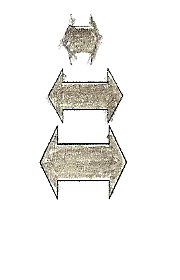 What avenues have you taken to market the book? Have you gotten reviews, interviews, TV, print media coverage?
I have made almost no effort to market my books, lest the readers should relate the events of this book to private information of my friends and relatives. I have published the book using a pseudonym – 'Lateral Collateral'. The names of the characters in this book should not match with those of people, known to me. The places of occurrence are given framed names. For example, in this book, many events have taken place in the cities of Dowlon and Awtotom; no cities in the world bear such names.
Thanks to Trafford/Partridge Publishing, I have set up a website for launching this book : http://www.know-no-boundaries.com/. In this site, Home Page provides an overview of the book; About the Author introduces the author; Buy the Book shows that the book can be browsed and purchased at Amazon.com, Barnes&Noble and Trafford/Partridge Publishing, Pitch displays the central idea of the story; Reviews show comments and reviews from the people of various countries; Book Excerpt presents the first chapter of the book.
Thanks to BookBaby, now I can market my books via GoodReads, NoiseTrade Books, Self-PublishingReview, StoryCartel, ReadersFavourite, Bublish and so on.
What drove you to write this particular book?
I have seen people getting exploited because of certain rules and regulations of the society. Those rules and regulations were perhaps designed to suit the people of the past centuries. But conditions are much different in the 21st century; now people use these rules and regulations to exploit people, instead of benefiting them. I feel that I have been exploited as well, but I don't complain against the people who have been instrumental in exploiting me; I am trying to find out what minimum changes must be made in the rules and regulations to make this world a better place to live in, not for a few people, but for all human beings. John, the hero of this book develops a vision for One World, with no country boundaries and no family boundaries. The book makes a forensic analysis of memoirs of John, who was born and developed as a common man within the usual rules and regulations of the society. John wanted to make the best of the situations, he was in. He has become an erudite scholar and better off in health and wealth than most other citizens of the world; still he has not forgotten the pains he has been through. He has now become a visionary of a world where citizen would know no country boundaries, no family boundaries. The book 'Know No Boundaries' depicts John's vision and the life that led him to this vision. John's biography is not much different from mine, though the names of the characters and places are all different. But I am sure John is not alone, there are many Johns in the world, and each John will think I have written about no one else but him.
Is the book in any one particular genre? Is it a genre that's familiar to you?
This book is of no known genres. A part of the book is disguised autobiography, a part of the book is my vision – my dream, a part of the book is a report on the events that are happening in our society, some information of this book might have been adapted from newspaper or television reports. I owe the concept of mass disobedience to Mahatma Gandhi, the great Indian leader. I owe the concept of Oneness to Swami Vivekananda, the great spiritual leader from India. If we consider that the story behind TV Serials is a new distinct genre, then I would consider the book 'Know No Boundaries' depicts the genre of TV-serial story.
Who are your greatest writing influences?
I would say that my father and my elder brother are my greatest writing influences. But I would not take their names here, so that you may not decipher my name and identity. The Bengali author 'Sankar' has influenced me a lot; other big personalities, who have influenced me and many people all over the world, are Rabindranath Tagore, Swami Vivekananda and Mahatma Gandhi and Paulo Coelho. I am not a prolific reader; I meditate my ways to write.
What's your writing regimen? Any tips for keeping focused?
I have never planned my writing regimen. Whatever idea comes to my mind, I make a note before I forget. While writing a novel, a report, a story or an essay, I scan through the recent and new ideas that no one has ever written about. This gives something new to my reader and to my creative urge.
While writing my memoirs and biographies, I try to look at the old calendar to find out the exact day of the month and exact day of the week to remember what other things happened at that time. Still, I find the values and the vision have changed over time. If I get a chance to re-enact my life events of 30/40 years ago, it would be far different from what I thought and did at that time.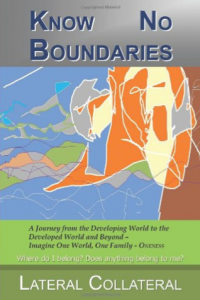 If you take my tips for keeping focused, please keep a file where you keep your notes. I have notes for five different books in my file now. Whatever idea strikes you on the day, go on writing on the spur of the moment, of the day, of the month, of the year.
Would you self-publish again?
Yes, I would. Here I am my own boss. I don't need to go by what a publisher wants. I want to connect to people to show how the world could be a better place to live in. I am prepared to change the world for it; but I would not make a colossal change, I look for trivial changes that make profound effect.
Any final words of advice for those looking to self-publish?
In my opinion, CreateSpace is a good service to start with. It equips the author with the tools of publishing. After you are familiar with the tools of publishing and marketing, you may choose a publisher who helps you to publish and market your book at a reasonable cost.