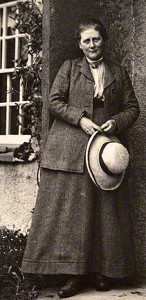 Beatrix Potter (full name Helen Beatrix Potter) was the author and illustrator of The Tale of Peter Rabbit and over 20 other stories about the fictional anthropomorphic animals of the woods. Influenced by her conservationist and scientist background, as well as her life taking her of her children, she began creating books around 1900, which she quickly made a business of.
Beatrix Potter has since become a household name, renowned for her beautiful, whimsical stories and illustrations. A film depicting her life starring Renée Zellweger was released in 2006, titled Miss Potter.
What books has she written?
While most famous for her debut, The Tale of Peter Rabbit, over 20 more books were written, the majority being of the same general setting, and following the same sort of naming convention. The Tale of Jemima Puddleduck and The Tale of Tom Kitten are commonly known, as are her other works such as The Sly Old Cat and The Tailor of Gloucester.
The Success Story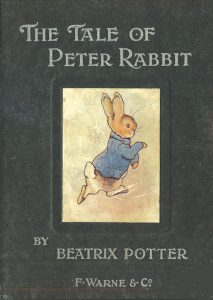 An accomplished natural artist and educated young woman, Potter took a keen interest in nature from an early age. Before writing stories, she was commissioned for many natural portraits and lithographs. Using her talents in both fields, she began to write and illustrate a book, The Tale of Peter Rabbit, self-made from what she had available, which while privately-published became well-regarded, and quickly commercially printed.
After the success of her first book, she quickly began work on more, The Tailor of Gloucester and The Tale of Squirrel Nutkin. A privately-published version of the former was created, but soon after both were made commercially available. With continued success, Potter continued to sell her work this way, made possible by her own personal versions.
Not one to simply allow her work to be published for her, Potter used her business canny to sell self-made dolls and similar memorabilia, patented, and continued to invest and educate herself while creating her continued works.
Potter continued to create new books until the end of her life, and her final folk-tale Wag By Wall was published post-humously by The Horn Book. Several additional pieces and personal diaries continued to be discovered and published later still.
How many books has she sold?
While she began publishing her work over 100 years ago, Potter's books continue to make a great number of sales as new prints are sold every year.