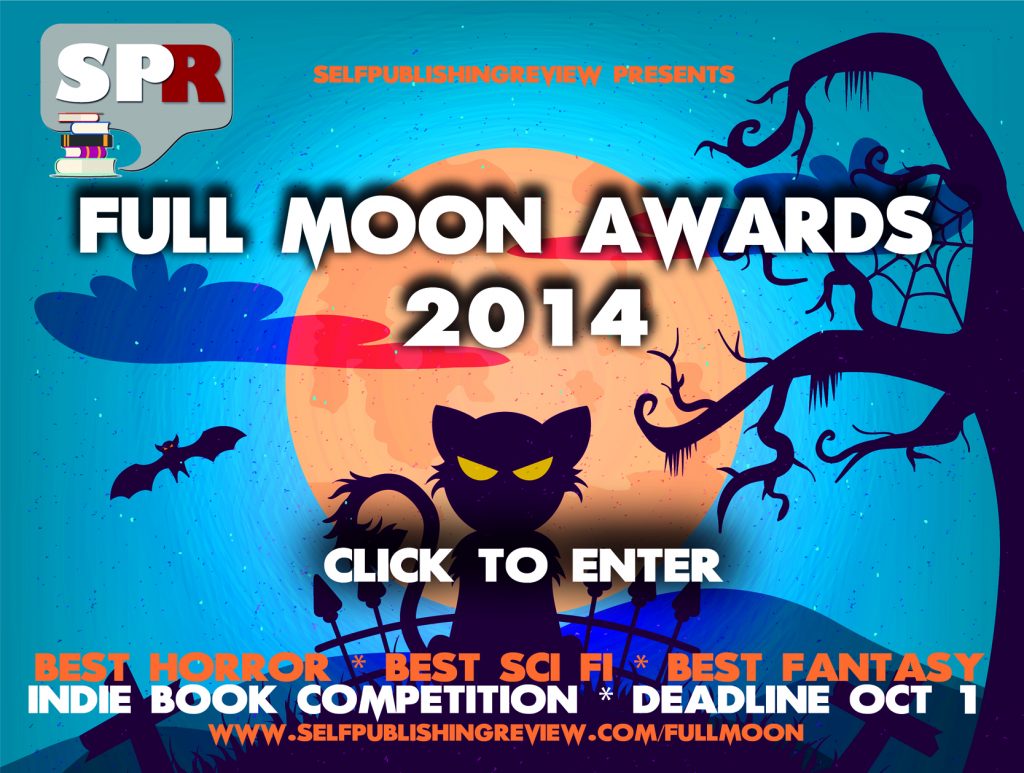 Self-Publishing Review today announced a Halloween contest, The SPR Full Moon Awards 2014. 
Horror, sci-fi and fantasy categories are open for entries from the end of August until October 1st, 2014 to all self-published and indie writers with a book to promote.

All entrants will be given a space in our Book Store, and a link to their book with a cover image on the Full Moon Entrants' Page for one year to boost sales. Winners will be announced on Halloween, and prizes include a guest blog spot on SPR, an interview and a Lead Story Review and social media add-ons worth $249, with runners-up winning a Jump Start Review worth $59.
The reading fee for the contest is $25, and the deadline is October 1st, 2014
To read more, and to submit your book go to: