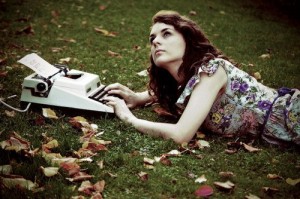 Writing is a creative process, and every blogger, copywriter, book author, or publisher will definitely agree with this statement. We all know how difficult it can be to find inspiration for writing, to concentrate on the process of writing, and to avoid all distractions that may bother us during the time we create content. Is it possible to change anything and make the process of writing more comfortable for authors?
Most writers use Google Docs for content creation. Yes, this tool is very functional and easy to use, but it can hardly help you when it comes to inspiration search or distractions avoiding. Let's take a look at these 6 alternatives that can become every writer's saviors.
All fans of old-school writing will definitely like this tool, that is designed to free you from all kinds of distractions. It imitates the sounds of a typewriter, saves your texts automatically, exports your content to Google Docs, Evernote and Dropbox, lets you choose fonts and background colors that inspire you most, and makes your writing more comfortable and pleasant.
This tool will be useful for those men of pen who find it quite difficult to concentrate on writing and avoid distractions of all kinds. Writebox is an editor with a full-screen mode; it synchronizes your texts to Dropbox and Google Drive, it works offline, saves your content automatically, and helps you ignore everything that may disctact from writing.
One more perfect tool for distraction-free writing, thanks to its full-screen mode. Such features as word count and auto save are also present here; this editor can be used offline and customized the way you want for more comfortable and inspiring writing process. Write Space will not let you distract from writing: you will not check emails or your Facebook or Twitter accounts every 30 minutes.
This is a service to help you save your time, contact professional writers, ask them for advice, and improve your own writing skills with their help. Live chat lets you collaborate with professionals directly, saving your time and energy. You will find tips on better writing here; you will ask other writers to help you with choosing a topic and writing your content. Positioned on academic writing, Bid4papers authors are still ready to help with content of all kinds.
Welcome a full-screen mode again! Zen Writer lets you choose a background picture that inspires you most and music that helps you relax and concentrate on writing. This tool can be downloaded to your computer; it saves all your texts automatically, so you will never worry about sudden loss of your creative work.
All users of Google Chrome should try this text editor for sure; especially those ones, who create content for different blogs and websites. This tool lets you see the text in HTML format, change and edit it at once, saving your time and energy. All your content can be saved to Google Drive when (or if) it is needed.
These are 6 most popular tools and resources for writers to ease their work and make it more comfortable. You must agree, that sometimes everything that you need to catch a muse and finish your writings on time is a simple change of scenery; and above tools do this mission the best they can. If you know some other resources of this kind which could help writers make their work more comfortable, do not hesitate sharing them in comments.
Image source: Flickr.com