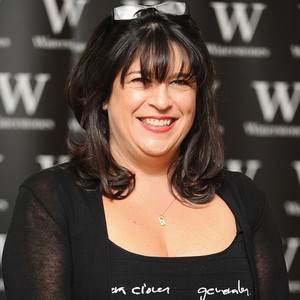 Arguably the most well-known self-publishing successes, E.L. James' 50 Shade of Grey trilogy started out as an erotic fan-fiction of the Twilight series. She posted it on fan-fiction sites while under the name "Snowqueen's Icedragon" and her own website, and later developed it into an original trilogy. She then self-published the first book as an e-book and print-on-demand paperback through The Writers' Coffee Shop, a virtual publisher based in Australia. The book spread quickly, emphasizing the growing popularity of erotica in women's fiction. The trilogy was dubbed "Mommy P_rn" and became a worldwide sensation with a movie adaptation on the way. Although the series has been heavily criticized for being poorly written, it didn't stop millions of people from buying it anyway, and sparking a greater shift in attention to women's literature.
What books has she written?
Her world record-breaking Fifty Shades of Grey in 2011, as well as the other two parts of the trilogy, Fifty Shades Darker and Fifty Shades Freed coming to a close in 2012. Previously James had only had a few years of published work in terms of fan-fiction, which despite its popularity in its community did not reach widespread attention until the material was semi-converted into the Fifty Shades books.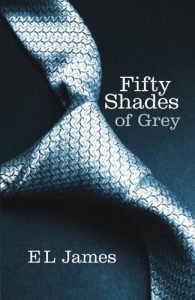 The Success Story
Prior to Fifty Shades, James had not received any formal education in training, her only experience coming in the form of her fan-fiction work published online, of which she had only been particularly active in pursuing since 2009, as admitted on her now-edited Fan Fiction.net page. A married woman, mother to two sons and working first as a studio manager's assistant and later as a television executive. Her fan-works were successful, but due to growing complaints she reworked them into a story based on her own universe, rather than that of the Twilight series. Published on her personal website, it gained the attention of independant publishing company The Writers' Coffee Shop, who released it in three parts as an e-book and a print on demand paperback in May 2011.
Despite its reputation as cliché, naughty and even damaging due to its content and origins, the book struck a chord and mass appeal in the market of adult women, a growing niche in literature that was until recent years going unfulfilled. Her "mid-life crisis, writ large" shattered notions of taboo in the market, and her relatable story as a humble, shy working mother from Britain gained the sentiments of its readers. The result was unprecedented sales and a revolution in the book market.
How many books has she sold?
Despite an extremely mixed reception by critics and literaries alike, Fifty Shades of Grey alone has sold over 100 million copies worldwide, and the trilogy in its entirety has hovered in the charts at every release, Fifty Shades of Grey itself holding the current record for fastest selling paperback – hopping over even the Harry Potter series – and its sequel, Fifty Shades Darker, reaching a #2 top seller spot for USA Today. The franchise to date has earned over $95 million including movie rights, which sold for $5 million alone.