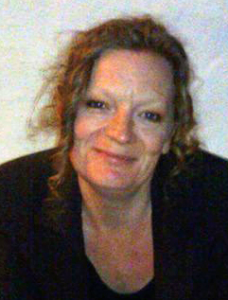 Tell us something about your book. The basics: what's it about?
I wrote and illustrated "The Girl and the Moon" after a late winters walk in our local park with my daughter- then aged four- furiously scooting. As she scooted along she called out that she "wanted to catch that moon mammy!" I asked her what she would do if she caught it, and she replied that she would "eat it!"
The idea was such a simple one, straight from the mind of a four year old, and I couldn't wait to pack her off to bed that night to scribble it down.
Within a week or so I had also sketched out some rough ideas for the character and the basic layout of the book, an within a few months I had the finished artwork and story ready.
How did you come to self-publish? Did you try to get published traditionally?
Now I am what some may call a typical Aries- red-headed impulsive and very impatient. I sent off the story, carefully printed and laid out to a number of publishers, but after a few "We loved your book but it isn't right for us" type letters I quickly lost patience, especially as traditional publishers apparently don't like you to send your book to other publishers until you've waited a year or two for them to send you the rejection letter.
Mistake number 1:
Initially, I attempted, and failed, at producing an interactive e-book. I got my daughter to narrate it (Which she did, beautifully), and downloaded a variety of apps to produce my book electronically. I even animated elements and created text that responded to users.
Mistake number 2:
I "tested" (and yes, here I can hear my techy friends guffawing) my eBook on my iPad and, well, just my iPad.  I chose to ignore my inner voice telling me to test it on all devices before launching, preferring to throw it, full force, into the ether. I wrote a press release, and the local paper sent a photographer round to capture my proud moment.
But pride comes before a fall, and what a fall; Even as I spread the word via local press, social media and word of mouth that "My eBook" was "out there", I began getting calls from techy friends gently telling me that it wouldn't work on their devices.
Disaster- I immediately pulled it, and hid. Or at least felt like hiding, but for a few months after that ordeal, found myself quickly changing the subject if anyone asked me "How's the e-Book going?"
What self-publishing service did you use? Happy with the service?
After all this, I am so foolish, nay, deluded, nay, just a dreamer, that I decided to pick myself up, dust myself down and try again. My book is good, I told myself.- kids love it (I'd taken it along to the local school and read it to the class, put together a slideshow of it and ran it at a couple of arts events, and no-one had said they hated it). So I'm guessing it must be good. I continued in my
I searched the internet for a way of producing a book without having to fork out any money (I'm basically an artist, and everyone knows artists are always skint), and after much searching discovered that Createspace provide a service whereby people can produce their books on a print on demand basis, and get paid royalties if anyone actually buys your book.
Perfect! I can design, upload and sell to my heart's content. I was so impressed I even took the plunge and, as impatient as ever, spread the word through my small world of social media that my book was "Available" before of course paying out for a proof to be sent from the USA to the UK for me to check!
About 8 days of almost sleepless nights followed- people were already ordering my book from Amazon- what if it looked awful? What if the colours were wrong (It is after all, predominately pictures, and as the week passed I became more and more concerned that the printing would not be quite the finish I was looking for)
The post van pulled up outside my house. I, not wanting to look to eager, casually flipped through a book my daughter had left on the sofa by the window, casting occasional glances at the red post van parked just a little way up the road.
"Why isn't he getting out?" I murmured to myself "Hurry up!!"
Still the post van remained stubbornly closed, and no postman bounding up the street. I started to pace, nervously glancing out the window.
Then the van door opened and a new postie got out, not our ususal one- typical, I thought that on the day when I really need to get the post, they send a newbie postie who has to double check everything before delivering anything.
After watching him fidgeting around in the back of the van for a few minutes, my impatience could be not hold back a moment longer. I sprang to the door, and called out 'Excuse me, but do you have anything for us?" He beamed and handed me a parcel.. my parcel.
I suppose I could have held back opening it until the evening after my husband got home from work, or at least until I'd made a cup of coffee, but so eager was I to find out how my book looked, I ripped open the brown card, felt inside, closed my eyes and tugged.
On opening them again, the sight that met my eyes was more than I had hoped for- shiny, blue and, at first glance, all 10 copies looked exactly how I had wanted them to be. My book.
On closer inspection, I did have to return three copies, but not from any errors on the production side at my end, but due to a couple of pages missing, quality of the print and creasing in some pages. These problems seem to have been rectified in the last order, and I am not sure if that was due to me contacting Createspace to inform them of the problem or not.
The overall experience with Createspace is an enjoyable one though- expect a few teething problems if you are designing your book yourself- I think it took a bout three goes of actually getting the pages to fit (they work in inches and my brain works in millimeters).
I'm not sure if will be the golden goose for me- I think I've probably spent my first royalties on wine to celebrate getting royalties!!)- I'm just a heck of a lot happier that my book is finally out there, being read, and, by all accounts enjoyed, rather than in my head or shoved in our cupboard of failed endeavours.
What avenues have you taken to market the book? Have you gotten reviews, interviews, TV, print media coverage?
I'm not sure if I mentioned it, but I am first and foremost an artist- I am not a marketer, businesswoman or blessed with model girl looks. I am not particularly shy, nor am I amazingly outgoing, and promoting both myself, and my work is a hard thing for me to do. So it will come as no surprise that marketing my book has been the hardest part of the entire process- just a quick google on promoting self published books becomes a minefield of offers for others to promote you- rarely for free, often for a lot of money. I did a free kdp deal on my kindle version of the book, rising to 10th in the early learners free kindle books briefly category, and this generated a couple of lovely reviews by people. I emailed friends to ask if they might review it for me, and a few did, but not many- and I don't like to ask people to review it for me if I don't know them that well- it must be my Britishness- just not the done thing darling and all that. But I did do my first book signing at the local school fair, and amazingly, the book sold really well, followed with some lovely messages from some of the customers who bought it.
I do think though, that time allowing, it would be well worth an evening class in marketing or even doing one of the many online courses out there. But as I said before, I am too impatient!
What drove you to write this particular book?
"The Girl and the Moon" is one of many books I or my husband Ross Woodfield, have written and plan to release through Createspace, once we have released them from the Cupboard of failed endeavours that is… And as I mentioned earlier, my daughter is always a little bit of an influence in how I look at the world when I'm writing. I like to look at things from a child's point of view- I wanted to be an illustrator ever since I was seven and my Dad told me what an illustrator did, and I guess, with illustration comes narrative, so I find it quite easy to tell a story visually or with words- afterall at school English and Art were about the only subjects I was any good at.
Is the book in any one particular genre? Is it a genre that's familiar to you?
I worked as an illustrator immediately after leaving art college, first for a Welsh based publishing house, and then as a freelancer, pretty much all my work has been based around children's books or multimedia ( I also spent some time animating), but that isn't to say I wouldn't ever publish a more adult book- I do have some ideas for a more teen-based book, but I think that project will be a while from fruition. For now, I will stick with the childrens picture book format.
Who are your greatest writing influences?
I was bought up in a reading household- everyone read- and I remember reading every single book in the children's section of the library and being allowed to choose some vetted titles from the adult section before I had even left primary school.
My favourite books always were the ones which drew you in- Arthur Ransome, and Enid Blyton were a favourite growing up. I loved any that had maps- the Hobbit, Swallows and Amazons, even Milly Molly Mandy, and of course I loved the wonderful rhyming madness of Dr Seuss and Spike Milligan, the deliciousness of Roald Dahl and the emotion in White Fang and Black Beauty.
When my daughter was little we used to read the wonderful Korky Paul -Winnie Witch books, The Dog that could Dig, and the brilliant Oliver Jeffers books and I still don't need an excuse to read them now!
What's your writing regimen? Any tips for keeping focused?
I note things down a lot- and I mean a lot! I try to capture fleeting thoughts and dreams and doodles, and, when I have a few minutes type them up- quite often my best ideas come about when I'm doing a mundane task- washing up or scanning artwork.
I'm at my best when I know I have no interruptions and can blast along- that applies both to writing and to illustrating. I find interruption the worst at making me lose my thread.
Would you self-publish again?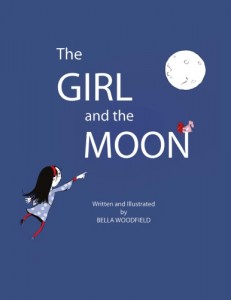 There is no contest for this one- the answer would be a resounding, definite, yes. I have made mistakes in the past, which I think I have learnt from, and at the end of the day I love the fact that I am wholly responsible for how my designs and stories look.
I've even helped my husband layout his story and publish it via Createspace that's how impressed I am!
Why, if I get enough royalties, I might just buy the whole company!! (Except I'm not a businesswoman!)
Any final words of advice for those looking to self-publish?
For what it's worth, if you're looking to self publish your own stories, its definitely a great route to go down- just as long as you are not expecting to sell 10,000 copies in your first month.
You get to produce what you want on your terms, at your own pace, and if you are an Aries like me it will tick all your boxes.