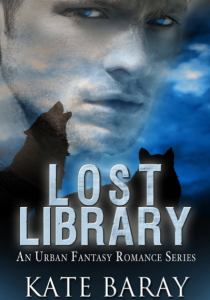 Lost Library by Kate Baray is the first novel in the "Lost Library" urban fantasy romance series, which so far comprises three novels and three short stories. That investment in world-building is very evident in these pages: the book is both carefully detailed and fast-paced, which will appeal to more readers than those interested in romance.
The book follows Lizzie, a 36-year-old woman who's at once engaging and fairly bored with her life. That is until a mysterious book bound in leather arrives on her doorstep. She soon discovers that the writing on the pages changes whenever she opens it, and the mystery deepens. Lizzie then embarks on a two-year journey to unravel the mystery, leading to a world of Lycans (aka werewolves), spellcasters, and other magical rites. Lizzie's love interest is John, the leader of a pack of Lycans, who is in need of Lizzie's help, and eventually has to rescue her from danger. Lizzie doesn't realize that she's a spellcaster and is as attached to this world of magic as John himself.
Though this has a romance at its core, this is not a book centered around two characters jumping into bed together. Lizzie is a strong-willed character with a mind of her own, and John's not a two-dimensional Alpha male. The romance isn't necessarily secondary to the plot, but Lost Library focuses as much on John and Lizzie's quest as it is does on their relationship. All in all, Lost Library is a fun and engaging read, and most of all original. Kate Baray is an inventive writer and the novel is an excellent beginning to the series.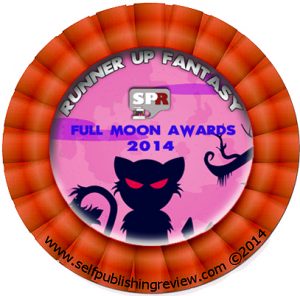 Fantasy Runner up in The SPR Full Moon Awards 2014.