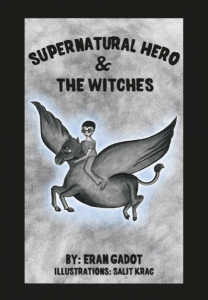 Supernatural Hero & The Witches by Eran Gadot is the follow-up to the award-winning Supernatural Hero. The first book follows Andy, a protypical nerd, who is bullied mercilessly by seemingly everyone in his life. When his beloved grandfather dies, Andy's gifted with the power to see and talk to the dead. Andy uses his supernatural abilities to win the girl and go from zero to hero.
Now in book two, Andy's the school hero with his girlfriend by his side, as well as the ghost of his grandfather who helps him along the way. This time he needs to use his supernatural powers to fight off ghosts and a coven of witches using magic to take over the town.
The book covers some very serious topics in an innocent package: death, alienation, friendship, and family. Similar to Roald Dahl's fiction, it doesn't sugarcoat these themes. Andy is a compelling and sympathetic narrator, and you'll be rooting for him intently by book's end.
Though the cover may give the appearance of a graphic novel, this is a narrative work and the illustrations adorn the beginning of every chapter. Even so, the illustrations book are a big plus: done entirely in black and white, they lend a charming and subtle spookiness to each chapter. They're sophisticated enough for adults to enjoy and kids will want to keep reading to see the next illustration.
Supernatural Hero & The Witches by Eran Gadot is The Horror Prize Runner up in The SPR Full Moon Awards 2014.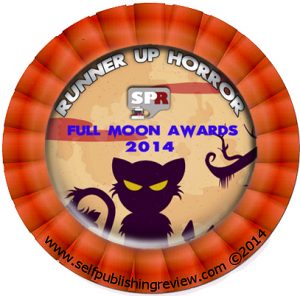 Links
Amazon
Goodreads