Joanna Penn is a self-published New York Times and USA Today bestselling author who has sold over 100,000 books. I recently interviewed Joanna on my podcast, The Martin Lastrapes Show Podcast Hour, which you can listen to in its entirety by pressing the play button below: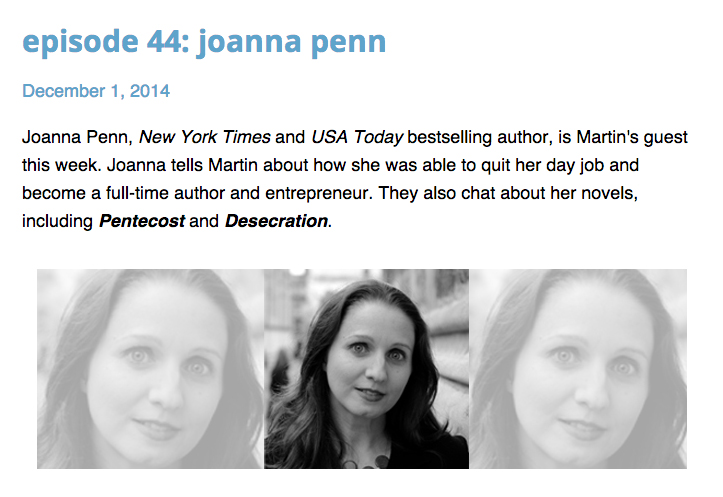 A few of the topics Joanna and I covered:
How she quit her job and became a full-time author
Her diverse international background
The effect religion has had on her life and her writing
How important NaNoWriMo was for her first novel
Joanna's website, The Creative Penn, was voted one of the Top 10 Blogs for Self-Publishers on Writetodone in 2012, and has been recognized by various mainstream media outlets, such as Forbes, The Guardian, BBC News, The Huffington Post, Writer's Digest, The Independent, and Wired.
Joanna Penn is a delight, so I hope you'll listen to our conversation, as I'm certain you'll enjoy it.