Why, dude? Why in the world would you stop writing movies for money to write and self-publish your own books? Never mind. I know why: you've lost your mind.
I get it. I sometimes think it myself. But not very often and not for long when I do. I wrote television movies and feature films in Hollywood for 15 years. I got paid to do it. The money was good. I wrote 56 films (commissioned and spec). I was produced 18 times on TV—CBS Lifetime, Hallmark. I had a sweet house in the foothills of the Santa Ynez Mountains an hour and a half north of LA, a happy wife, and three kids under the age of nine. Life was very fast for us—too fast, it turned out.
Thirteen years ago, we sold our California house (and some other stuff too) and moved three thousand miles to the North Carolina coast, to a slower pace, an easier life, and more time for our kids. (I still have a happy wife—30 years in May 2015—and now my kids are all in college; two of them graduate this spring.)
I continued to write and make movies for seven years in North Carolina—traveling back and forth to LA a few times each year—and then six years ago I completed the subconscious transition I had commenced with the cross-country relocation and stopped writing screenplays for money and started writing novels for, well, that's the point of this post.
So what happened? Why would a screenwriter become a self-publishing novelist? It's not as tricky a question as you might think.
1. Creative Control.
I wanted to write what I wanted to write. Working in television, I wrote what I was hired to write, what I was told to write, the story the producers and the network decided to tell. I was happy to do that for many years, but finally I wanted to decide what story to tell, what genre to explore, what characters to create, what tone of voice to deliver.
I could do that when I wrote spec feature films, yes—and I wrote plenty of them—but even that writing became unfulfilling (I'll tell you why in just a little bit).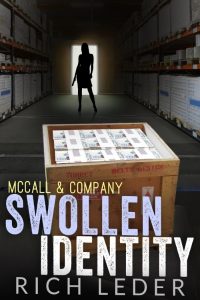 For TV, I primarily wrote family dramas—lots and lots. I liked them just fine. I enjoyed writing them. And I wrote them well. But I'm funny, and I wanted to write comedy; I wanted to make people laugh. For television movies at that time, funny stuff simply wasn't on the radar.
Why didn't I jump to sitcoms? Because I'm not funny like that. I'm a storyteller not a jokester. Plus, I didn't want to work in an office environment after being a freelancer for so many years. Bad choice? Who knows? I've made plenty of them in my life, that's for sure.
I'm a big fan of murder mysteries (MacDonald, Leonard, Block, Ellroy, Westlake, Parker, many more) and had written half a dozen murder mystery movies. And so I wanted to write a funny mystery series. Writing and publishing my own books offered me the creative control I needed to feel fulfilled as a writer, as an artist.
As a screenwriter, I had (next to) no voice in the production and post-production of my movies, no seat at the editing table, no say in the marketing, no poster input. As a self-publishing writer/entrepreneur, I chose my editor and cover designer (and directed them along the way), I hired my interior formatter (and approved the look of my book), I created my marketing plan, I set my pricing, I picked my virtual tour team. For me, creative control was/is the whole bag of balls, the point of the point of a being an artist in the first place.
2. Creative Freedom.
In a screenplay, the interior thoughts and dreams and feelings of the characters are off limits. Screenwriters can play with voiceover from time to time, but as a consistent story-telling device, nope, not allowed to do it in film—doesn't work often or well. In a screenplay, thoughts and dreams and feelings must be expressed through action and dialogue only—what the characters do and say is how the audience knows what those characters are thinking and dreaming and feeling. There's no explaining emotional movement in a well-crafted script. There's saying and doing to demonstrate it.
After 15 years and 56 scripts, I wanted to get inside the hearts and minds of my characters and write about it. I wanted to describe what was happening in there. I wanted some creative freedom. I wanted to have fun with points of view.
My PI series, McCall & Company, is told in first person from the point of view of my protagonist, Kate McCall. The funny standalone novel I just finished (first draft), Let There Be Linda, is told from the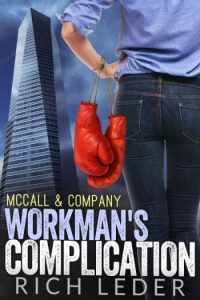 point of view of four different characters. I'm the narrator, but I'm in the heads and hearts of four separate people. Can't do that with movies. Talk about being unbridled! What a super fun book to write!
Screenplays are format driven. There are rules on top of rules, rules within rules, rules married to rules and having affairs with still other rules. Yes, there's wiggle room and always more than one way to skin the cat, but I reached the point where I didn't want a damn cat anymore. I just wanted to hit the page and flat out run for the roses.
3. Creative Afterlife
I wrote a dozen spec scripts. I made option money on most of them (some were optioned more than once), so that was good, but none were produced. So now there are 12 screenplays on my bookshelf that have no creative afterlife. No one will read them. No will buy them. No one will ever know about those scripts, hear those characters speak, or track their stories. I don't want to try to raise the money to self-produce them—it's wildly expensive to fund a film and more or less a full-time job that takes years and years. I'm a writer. I want to write. Maybe I'll adapt those spec scripts into novels and self-publish them. Or maybe I won't. I have a ton of new stories to tell.
The point is I want to write things that people have an opportunity to read if they want to. I want to write things that people might even buy. (Hey, some people are buying them.) I want to write things with a creative afterlife.
Will I write movies again? I think so. But not right now and probably not unless I get paid to write them. Spec scripts? Never say never, but why would I when I can write and self-publish a book and send it out into the world for folks to read?
Want to talk about it? I'd love to hear from you. rich@laughriotpress.com